| | |
| --- | --- |
| Reference #: | COL00344-1231 |
| Position Type: | Full-time |
| Location: | London, Ontario |
| Date Posted: | May 03, 2021 |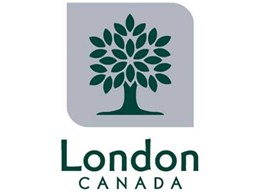 Job Description
Summary of Duties
Reports to the Supervisor II, Facilities Operations. Responsible for the effective and efficient operation, repair and maintenance of various city facilities. Plans, develops, supervises and coordinates various aspects and functions of above average complexity and scope. Supervises, trains staff.
Work Performed
Establishes and maintains facility equipment, related routines and is responsible for the corrective operation, inspection, diagnosis, repairs and maintenance of mechanical, electrical, plumbing, heating, ventilation, air conditioning, refrigeration systems and other building services and equipment in municipally owned and leased facilities.
Plans, schedules and assigns work in the environment.
Evaluates operational performances and recommends changes to systems, procedures and methodologies to maximize use of resources.
Undertakes special assignments as assigned.
Liaises with contractors to communicate problems and to ensure resolution to concerns.
Works outside regular working hours, including emergency call-ins.
Investigates complaints, resolves problems, and maintains good public relations.
Resolves complaints and concerns by direct involvement with Senior City Managers and Elected Officials.
Assists other trades in their duties.
Performs related duties as required.
Qualifications/Experience
Completion of an apprenticeship program and a valid certificate as a Certified Plumber, Certified HVAC Mechanic, Certified Licensed Construction Maintenance Electrician, Certified Facilities Technician or Educational Equivalent.
Experience

Three to four years' related experience.
Specialized Training & Licenses
Skills and abilities in the following areas are necessary:
Valid Driver's Licence-Class G.
NOTE: Required to work various hours on emergency and scheduled repairs.
Compensation and Other Information
$52,070 - $75,332 (Level 13)
Other Information
Current hours of Work: Monday - Friday from 7:30 a.m. to 3:00 p.m.
These hours of work are subject to change in accordance with the Collective Agreement and may include evening hours and Saturdays.
NOTE: Applicants may be required to complete a job related test.
As an inclusive employer, we are committed to providing a fully accessible recruitment process. Please contact us at any time during the recruitment process and let us know what accessible supports you may need.
Application Contact Information