| | |
| --- | --- |
| Reference #: | COL00305-1225 |
| Position Type: | Full-time |
| Location: | London, Ontario |
| Date Posted: | May 03, 2021 |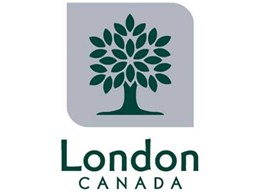 Job Description
Summary of Duties
Reports to the Manager II, Realty Services. Negotiates for the acquisition, disposal and leasing of Corporately-owned property. Supervises the appraisal function of the Realty Services Division as well as the Property Appraiser Negotiator position.
Work Performed
Negotiates the acquisition of property for all Capital Projects including expropriation, if required.
Supervises the appraisal function and the Property Appraiser Negotiator position.
Prepares and supervises the preparation of comprehensive appraisals on all types of property using standardized appraisal techniques.
Provides expert testimony, review and coordination of appraisal evidence at OMB hearings relating to Land Compensation Matters.
Attends at Board of Negotiations mediations and hearings of necessity relative to expropriation.
Provides critical review and analysis of all independent appraisals submitted to the City.
Presents relative to property matters including acquisitions, sales and recommends policy changes at Standing Committees and Municipal Council.
Initiates and drafts reports for Committee and Council for the Manager II, Realty Services concerning all types of property matters.
Responsible for the preparation, budgeting, work allotment, and overseeing the initiation process of expropriation, and monitoring construction with relation to offer conditions on Road Widening Projects.
Resolves business loss and damage claims arising from construction in accordance with the provisions of the Expropriations Act.
Drafts all legal documents concerning offers of sale, purchase, easements, licences, leases and special use agreements, as required.
Communicates with and correlates input from all Corporate Divisions and Local Boards concerning the purchase, retention or disposal of Corporate property.
Provides liaison and advice to other Corporate Divisions and Local Boards with regard to matters related to property.
Develops and analyses land sale data and supervises the maintenance of data resource base.
Organizes and supervises the identification and evaluation of improved properties of the Corporation for insurance and development charge purposes, and defends those values at hearings in conjunction with the Legal Services and the Planning and Development and Compliance Divisions.
Performs related duties as assigned.
Qualifications/Experience
University Degree in a related field such as Business/Economics, Commerce with a Housing specialization, Geography, Urban Planning or Development.
Experience
Over five years of related experience.
Specialized Training & Licenses
Skills and abilities in the following areas are necessary:
Registered as a member of the Appraisal Institute of Canada and/or International Right of Way Association with the designation (AACI) and/or SRWA; or significant additional training and education towards such designations.
Compensation and Other Information
$58,573- $85,133 (Level 16)
Other Information
Current hours of Work: Monday - Friday from 8:30 a.m. - 4:30 p.m.
These hours of work are subject to change in accordance with the Collective Agreement and may include evening hours and Saturdays.
NOTE: Applicants may be required to complete a job related test.
As an inclusive employer, we are committed to providing a fully accessible recruitment process. Please contact us at any time during the recruitment process and let us know what accessible supports you may need.
Visit the Our Organization pages to learn more about working with us.
Application Contact Information