| | |
| --- | --- |
| Position Type: | Full-time |
| Location: | London, ON |
| Date Posted: | May 26, 2020 |
| Experience: | 5 Years |
| Education: | College Diploma (2 years) |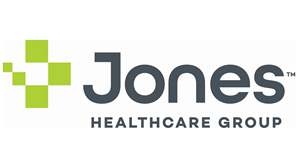 Job Description
About Jones Healthcare Group
Jones Healthcare Group is a world-class provider of advanced packaging and medication dispensing solutions. With over 100 years serving health and wellness markets, the privately held company is moving through an aggressive growth strategy with plans to invest $20 million into the business over the next two years.
"Over a century ago, Jones provided apothecary packaging to help pharmacists safely dispense medication to patients," says Ron Harris, President & CEO at Jones. "One thing has never wavered since our beginning: we have always been focused on wellness. It's in our DNA."
Through its three business units—Cartons & Labels, Pharmacy & Medication Adherence and Packaging Services—and its two European subsidiaries Venalink UK and Venalink Spain, the company brings a unique expertise across health sectors to its customers. And, with a continued vision to advance healthcare with progressive packaging platforms, Jones puts consumer well-being first while responding to evolving market needs.
For more information, please visit
www.joneshealthcaregroup.com
.    
Summary of position
Reporting to the Senior Director, Manufacturing, the Supervisor, Off Shift and Production Support is responsible for general plant activities during the off shift (midnight shift) and for the effective support of other service teams to operations
If you love
building relationships, coaching and developing team members to reach their desired potential, then this position will be of interest to you.
If you get excited
by the challenge of leadership, then this position is a perfect fit for you.
If you are a natural
problem-solver and a confident decision maker, then you'll want to consider this opportunity.
Here are some of the different activities you'll be asked to do:
Provide supervision for the production team during the off-shift (primarily midnights) to ensure standard operating procedures are being followed consistently

Ensure business communications and messaging is provided to all colleagues on the off-shift

Serve as the primary point of contact for health & safety emergencies, troubleshooting, decision making, and relaying information for all production related issues that arise during the off-shift

Prepare start of shift (sos) and end of shift (eos) summary for the production supervisors with an update on activities during the off-shift

Work collaboratively with other production supervisors to implement, maintain, and report on production initiatives as well as managing production supplies

Assist in the development and maintenance of KSAs (Knowledge, Skills, Abilities) and JTTs (Job Training Templates)

Ensure machinery in various departments are properly maintained to minimize unplanned breakdowns and maintenance

Track accurate production, training, and vacation schedules

Monitor time and attendance, ensuring accuracy is maintained

Assist with the development of an annual budget for controllable expenses in various departments, track actuals against plan and report on significant variances
If you've got:
Post-secondary Diploma (preferably within manufacturing/business environment)

A minimum of 5 years' of leadership experience

Experience within the printing/packaging industry an asset

Supervisory Competency training an asset
We'd like to hear from you!
Please forward a cover letter and resume to
Donna.Gordon@joneshealthcaregroup.com
.
While we thank all candidates for their interest, only those selected for an interview will be contacted.
As part of our commitment to accessibility for all persons with disabilities, Jones will, upon the request of the applicant, provide accommodation during the recruitment process to ensure equal access to applicants with disabilities. Please contact the Jones Human Resources department at 519.451.2100 about your needs, and we will consult with you to ensure suitable accommodation is provided.
For all feedback on equity and accommodation needs, please also contact the Human Resources department.