| | |
| --- | --- |
| Reference #: | COL00442-1504 |
| Position Type: | Full-time |
| Location: | London, Ontario |
| Date Posted: | Jul 21, 2021 |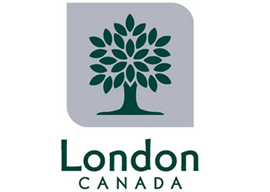 Job Description
Summary of Duties
Reports to the Manager III, Provincial Offences Court Administration.  Responsible for clerical court support and courtroom monitor assistance to the Judiciary while the court is in session; prepares and certifies court transcripts; and provides administrative support to the Provincial Offences Court Administration program when court is not in session.
Work Performed
Prepares the necessary information and documents for court opening.
Verifies the accuracy of information before the court and ensures that proper documents are attached.
Receives, records, marks and secures all exhibits tendered as evidence in court.
Indexes and files court reports and exhibits.
Prepares all documentation and forms relevant to the proceedings.
Ensures the efficient operation of all recording and transcribing equipment, and courtroom equipment and software enabling remote participation and proceedings.
Creates a detailed and accurate log of all courtroom proceedings.
Maintains tapes and logs for court record in accordance with retention requirements.
Prepares transcripts of court proceedings; certifies accuracy of transcripts; and maintains a record of costs to be invoiced and recovered.
Completes statistical reports for the court for the purpose of measuring court utilization.
Responsible to make the necessary arrangements when interpreters or translators are required. 
Provides customer service to the general public and enters data into the provincial offences computer system.
Acts as Clerk of the Court, as designated.
Performs related duties as required.
Qualifications/Experience
Two year Community College Court and Tribunal Administration Diploma or similar training or experience.
Two to three years' related experience.
Specialized Training & Licenses
Valid Driver's Licence - Class G.
Experience or knowledge producing transcripts is an asset.
Typing speed required is 60 w.p.m.
Basic knowledge of the Provincial Offences Act.
Compensation and Other Information
$46,252 - $65,530 (Level 10)
This is a permanent position being filled on a temporary basis for up to 2 years.
This position is currently under review.
Other Information:                                                                                                                                               
Current hours of Work: Monday - Friday from 8:00 a.m. to 4:00 p.m.                                                                                These hours of work are subject to change in accordance with the Collective Agreement and may include evening hours and Saturdays.
NOTE: Applicants may be required to complete a job related test.
As an inclusive employer, we are committed to providing a fully accessible recruitment process. Please let us know if you require any accommodations.
Application Contact Information