Job Expired

This posting has expired and applications are no longer being received and this job does not show up on the main job list.
| | |
| --- | --- |
| Position Type: | Student Job |
| Location: | London, ON |
| Date Posted: | Apr 22, 2021 |
| Education: | High School Diploma |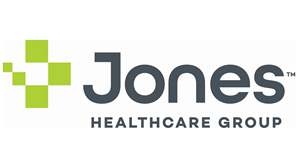 Job Description
About Jones Healthcare Group
Jones Healthcare Group is a world-class provider of advanced packaging and medication dispensing solutions. With over 100 years serving health and wellness markets, the privately held company is moving through an aggressive growth strategy with plans to invest $20 million into the business over the next two years.
"Over a century ago, Jones provided apothecary packaging to help pharmacists safely dispense medication to patients," says Ron Harris, President & CEO at Jones. "One thing has never wavered since our beginning: we have always been focused on wellness. It's in our DNA."
Through its four business units—Cartons & Labels, Packaging Services, Canadian Pharmacy and Medication Adherence —and its three European subsidiaries Venalink UK, Venalink Spain, and MEDI-Clear, the company brings a unique expertise across health sectors to its customers. And, with a continued vision to advance healthcare with progressive packaging platforms, Jones puts consumer well-being first while responding to evolving market needs.
For more information, please visit
www.joneshealthcaregroup.com
Summary of position
We are looking to hire students this summer in our Production area, from May 3 - August 27, 2021. Positions range in duties but you may be responsible for assisting the Equipment Operators on the line and with standard preventative maintenance tasks as directed.  You may also be assisting in our Warehouse area. 
If you love
working as a team in a fast-paced environment, then this position is a perfect fit for you. 
If you get excited
to learn new skills, then this position will be of interest to you.
If you are naturally
a self-motivator, who takes pride in their work, then you'll want to consider this opportunity.
Here are some of the different activities you will be asked to do:
Packing and feeding the product on the machines

Perform routine quality checks

Assist Operators when necessary

Ensure proper skids are available as per specs

Seal and label corrugate, pile on skids and move to inspection areas.

Document counts and corrugated used on dockets
If you're:
A registered student

Able to work full-time hours; rotating shifts and/or some weekend shifts

Able to start working at the beginning of May
We'd like to hear from you!
Please submit a cover letter and resume to tayjah.rae@joneshealthcaregroup.com by Friday, April 30, 2021.
While we thank all candidates for their interest, only those selected for an interview will be contacted.
As part of our commitment to accessibility for all persons with disabilities, Jones will, upon the request of the applicant, provide accommodation during the recruitment process to ensure equal access to applicants with disabilities. Please contact the Jones Human Resources department at 1.800.265.9093 about your needs, and we will consult with you to ensure suitable accommodation is provided.
For all feedback on equity and accommodation needs, please also contact the Human Resources department.