Job Expired

This posting has expired and applications are no longer being received and this job does not show up on the main job list.
| | |
| --- | --- |
| Position Type: | Full-time |
| Location: | London, ON |
| Date Posted: | Jul 17, 2020 |
| Experience: | 5 Years |
| Education: | University Degree |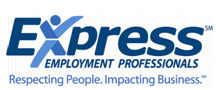 Job Description
Express Employment Professionals are recruiting for a market leading industrial manufacturing company. We're looking for a Plant Manager in southwestern Ontario with 5-10 Years Experience, ideally in the Food Industry.
The company has designed a novel biological protein production process and is building a new plant to bring it to scale. This will be a first-of-it's kind facility and will provide the successful candidate with a host of unique opportunities in the planning, design, construction, commissioning and operation of a novel protein manufacturing process.
Role Description/Criteria Reference Material:
Prior to the facility becoming operational the role will collaborate with external vendors and the design-build firm to ensure that the project stays on time and on budget. Once substantial construction is complete the Plant Manager will be responsible for providing strategic direction to the facility, as well as ensuring day to day execution in safety, quality, delivery, costs and productivity within the operations of the plant. Essential functions of the role include but are not limited to: Provide leadership, direction and manage all Plant operations including manufacturing/production, operational excellence, finance, supply chain, manufacturing engineering, quality, EHS and human resources.
Plant Manager Duties & Responsibilities:
Participate as a member of the "owner representative" team that provides oversight on detailed engineering, HAZOP analysis, permitting, procurement and construction of the facility

Lead all discussions with external stakeholders of the plant - Ministry of the Environment, Ministry of Labour, local Mayor, Regional Director and local community groups

Oversee the hiring and training of all employees needed to commission, start-up and operate the facility, including operators, supervisors and engineers, maintenance staff, lab technicians, financial control, supply chain and logistics, quality control, EHS and human resources

Oversee the selection of a production ERP, in coordination with the company's CFO, COO and other key internal stakeholders, ensuring compatibility with accounting, CMMS and CRM tools

Oversee the preparation and resolution of the punch list at the completion of construction and assume leadership during the handoff from the EPC firm

Lead the commissioning and start up process for the facility and track progress using pre-established key performance indicators, acting as the primary liaison with Corporate Engineering and R&D to address issues, make equipment improvements and debottleneck

Oversee the definition and implementation of robust processes and SOPs in the plant to ensure effective operations and to foster a culture that focuses on health and safety, continuous improvement, lean manufacturing, preventative maintenance and process innovation

Prepare the annual plant budget using assumptions (production volumes, raw material costs, prices and working capital needs) provided by the CFO and submit to the Leadership team for review and approval, using aggressive goals for yields, throughput, fixed capital efficiency, working capital needs, labor productivity and product quality

Manage and track plant performance against the budget and key performance metrics established by the leadership team and board (financial, operational, quality, safety and people)

Provide strategic input to the COO on a long-term plan for the plant, including capital improvements, capacity increases, alternative feedstocks and alternative co-products

Ensure the plant is in compliance with all permits and regulations and report any events that require disclosure and oversee all corrective measures required

Provide input to Corporate engineering on the design and implementation of future manufacturing facilities

Drives operational margins, customer satisfaction, safety, cost of quality, inventory, productivity, organizational development and other operational metrics of the facility.

Review, maintain, control, implement corrective action and regularly report on the financial progress of the plant to maintain profit plan expectations and insure incremental/ decremental performance.

Serves as a key business partner and decision maker

Willing to travel heavily in the first twelve months of employment
Position Qualifications & Requirements:
Engineering degree

Minimum of 10 years of experience in a lean manufacturing environment, including 5 as a senior manager with experience across multiple manufacturing disciplines

Proven track record of recruiting, training, developing and leading manufacturing personnel

Experience in commissioning and starting-up a new plant or manufacturing line

Food Production or Instant Quick Freeze (IQF) Experience

Direct Reports of approximately: Groups of 15-25 in three shifts, seven days a week plus supervisors and other management support (60-100 People Approximately)
Skills
A hands-on professional who leads by example, with a deep understanding of production planning and scheduling, control systems and logic, troubleshooting automated processes and implementing preventative maintenance and operating in a strong safety culture

Excellent interpersonal, organizational, communication, negotiation, and project management skills with strong financial acumen

Business or management degree/diploma from an accredited institution is an asset

Six Sigma Green Belt or Black Belt certification is an asset
To Apply:
Submit your resume to
Kaitlyn.Kirby@ExpressPros.com
for consideration highlighting your previous experience in commissioning and starting-up a new plant or manufacturing line.