Job Expired

This posting has expired and applications are no longer being received and this job does not show up on the main job list.
| | |
| --- | --- |
| Reference #: | COL00077-381 |
| Position Type: | Full-time |
| Location: | London, Ontario |
| Date Posted: | Sep 18, 2020 |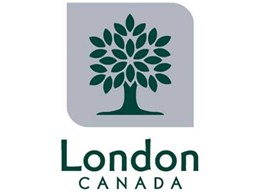 Job Description
Summary of Duties
Reporting to the Manager, Forestry Operations, the Supervisor II, Forestry Operations is responsible for effective and efficient delivery of engineering services; plans, develops, supervises, and co-ordinates various aspects and functions for the Division; supervises, trains, appraises, hires and manages staff conduct and completes special projects as assigned.
Work Performed
Manage personnel, programs and engineering services in accordance with applicable legislation, guidelines, municipal policies, procedures and directives.


Supervise staff; conduct performance reviews, facilitate development and training opportunities, and make recommendations regarding hiring, promotion and separation. Manage employee conduct and performance in accordance with Collective Agreement and legislation.


Train and direct staff to perform job duties; plan, schedule and assign work.


Promote and enforce compliance with health and safety legislation; provide additional training as required.


Implement effective site-based labour relations.


Monitor assigned budget and prepare related documentation and reports as required.


Evaluate operational performance and recommend changes to systems, procedures and methodologies to improve efficiencies.


Undertake special projects as assigned.


Represent management on committees as assigned.


Represent the Corporation in meetings and interactions with other government agencies and service providers.


Maintain practical awareness of relevant legislation. Investigate complaints, resolve problems, and maintain good public relations.


Perform related duties as assigned.


 
Qualifications/Experience
Successful completion of a post-secondary Forestry Technician or Technologist program; and ISA Certification as a Certified Arborist Utility Specialist, or Certified Arborist Municipal Specialist (preferred); or ISA Certification as a Certified Arborist; or current Certificate of Qualification as an Arborist.


Qualifications in Tree Risk Assessment (TRAQ) is an asset.


Certification from the Association of Ontario Road Supervisors is an asset.


Basic Emergency Management is an asset.


Five to eight years of prior experience in a related field.


 
Specialized Training & Licenses
Required to work outside regular working hours, including standby assignments.


Successful experience leading and supervising staff and contractors.


Demonstrated knowledge and ability to apply relevant legislation and standards, especially the Occupational Health and Safety Act as required.


Ability to use related database and computer applications required for budget administration and data.


 
Compensation and Other Information

$76,888 to $104,260
As an inclusive employer, we are committed to providing a fully accessible recruitment process. Please contact us at any time during the recruitment process and let us know what accessible supports you may need.
Visit the Our Organization pages to learn more about working with us.
Application Contact Information