Job Expired

This posting has expired and applications are no longer being received and this job does not show up on the main job list.
| | |
| --- | --- |
| Position Type: | Full-time |
| Location: | London, ON |
| Date Posted: | Mar 09, 2020 |
| Education: | College Diploma (2 years) |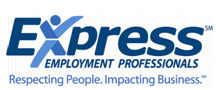 Job Description
On behalf of my client I'm recruiting in the Tool and Mold Industry for an experienced Program Leader to manage and develop a team of 10 Mold Designers while ensuring project follows through to production. The successful candidate would possess Program Leadership experience in Automotive industry with respect to scheduling, materials, and extensive budget management for projects to ensure costs are kept low for the company and profit margins are high.
Company Profile:

Products are Dies and Molds; working with 95% Injection Molds. Program management from concept of design for customer to Production from raw material using Steel blocks. Tier 1 customers they are supplying to in Automotive industry. Company is a tier 1 company and supplying products in form of molds and dies to the Big 3.
Position Requirements:
Extensive experience and knowledge in mold design

5-10 Years' Experience in Program Management for Automotive related to Plastic Injection

3-5 Years' Experience designing Molds and/or Tools; Mold Experience preferred.
High proficiency with Siemens NX 3D CAD Software for Mold Design

Ability to read detailed drawings

Review and validate all mold designs and concepts by team and sub-contractors

Supervise / Train junior mold designers using Siemens NX and developing parting line of molds
Program Leader Responsibilities:
Guarantee project Engineers are meeting timelines, materials lists are kept up to date and all material ordered and received as per date requirement.

Attend daily meetings to ensure the file release information is available on the network.

Make certain the Project Managers are thoroughly checking the out-sourced designs for design functionality, accuracy, and company standards with completeness of Bill of Materials.

Ensure the Project Engineer has the correct file data and the correct shrinkage etc.

Ensure the design line up is completed for each job and given to the Project Engineer to follow and indicate what file to use.

Ensure the Project Engineer keeps the most recent files on the network; removing obsolete files on the system.

Responsible for producing schedules each week to track design completion timelines.

Ensure the Design Library is being used properly by the Project Engineers.

Monitor all overtime for design team, approving as required while keeping within budget; while also monitoring hours for Engineering Change Request to ensure completed within budget.

Make certain the Project Engineers follow projects through the production process and take responsibility; notify the Senior Project Engineer of any concerns relating to their project(s).

Maintain hours worked records for each Project Engineer on how much time spent on new files from the customer while ensuring the review is within budgeted time; monitor and track hours.

Create standards for all work in design and follow up that they are being used effectively.

Be sure that the Project Engineer has received all tryout reports on their project(s) and are aware of the issues and how to correct them so that they do not re-occur in future projects.
Ensure the Project Engineer has provided purchasing with a complete, updated Material List so the Mold Maker Group Leader can review the Material Lists on the system to ensure all materials are ordered and accounted for.
Issue work orders for customer projects as directed by the Engineering Manager. Monitor No Charge Work Orders to be certain they are correctly allocated.

Maintain weekly report to track progress and open issues with all projects, review with senior management.

Attend and participate in all relevant production and project related meetings.
Note: If you do not have Mold Design Experience using 3-D NX CAD System then you are not qualified.
To Apply:
To be considered for this opportunity to please submit your resume to me by email listing your qualifications to: Kaitlyn.Kirby@ExpressPros.com.
Questions? 519-672-7620 or Email me; serious inquiries for qualified candidates only. Do not apply to this position to be considered for other roles. If this role is not for you, please submit your resume for general consideration.