| | |
| --- | --- |
| Reference #: | COL01685-5213 |
| Position Type: | Full-time |
| Location: | London, Ontario |
| Date Posted: | Sep 19, 2023 |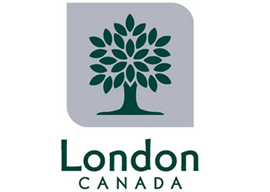 Job Description
Summary of Duties
Reports to the Manager, Development Engineering or Manager, Development Inspections and acts under the general direction of the Division Manager to coordinate the planning, administration, approval, inspection and execution of various technical studies, designs, reports, agreements and applications relating to land development and Planning Action applications within the City of London.      Liaises and acts as a representative for Planning and Development with internal divisions, external agencies, applicants and the public.  The Senior Technologist provides instruction and reviews the work of the Technologist II relative to applications
Work Performed
Prepares engineering conditions for various agreements to support land development and Planning Act applications in accordance with City and other requirements.
Liaises with City Divisions, outside agencies, consulting engineers, applicants and other external parties to determine, advise on and prepare responses for the Division's requirements for approval of land development under the jurisdiction of the Planning Act, Committee of Adjustment and/or other applicable legislation.
Evaluates engineering plans and reports for completeness and compliance with legislation, bylaws, policies, standards and agreements conditions for acceptance on behalf of the Division to allow construction, issuance of permits and performance of inspections in conjunction with land development.
Reviews and/or provides cost estimates for works based on bylaws, guidelines, and current prices for the purpose of identifying potential claims and recommending payment authorization from the City budget and/or reserve funds.
Administers and ensures compliance of conditions of various agreements including the calculation and assessment of security, authorizing security reductions site inspections and default actions including contract administration.
Oversees the Transfer of Review Program in accordance with Ministry of Environment guidelines to recommend issuance of the Certificate of Approval for all water, sewer and stormwater management facilities on behalf of the Department.
Instructs, assigns and checks the work of the Technologist II in accordance with Divisional procedures and City standards to ensure timely completion of reviews and responses.
Monitors, develops and recommends changes to City standards and procedures to ensure the application and enforcement of engineering requirements.  Where deviations to City standards are proposed on an application-to-application basis or as part of global reviews, makes technical recommendations to Manager and Division Manager for consideration. 
Prepares reports to Council and attends various Committees on behalf of Division.
Develops and maintains information databases and spreadsheets for Division use including the preparation and monitoring of Divisional budgets.
Assists and may prepare and oversee preparation of draft plan of subdivision requirements, as assigned.
Oversees submission of applications to the Ministry of the Environment, Conservation and Parks (MOECP) for Certificates of Approval for Sewer and Water Works and Stormwater Management (SWM) facilities under the Transfer of Review Program.
Performs related duties as assigned.
Qualifications/Experience
Completion of a three-year Community College Civil Engineering Diploma.
Over five years' related experience.
Specialized Training & Licenses
Skills and abilities in the following areas are necessary:
Member of the Ontario Certified Engineering Technician and Technologist (OACETT) as a Certified Engineering Technologist.
Demonstrated proficiency in Microsoft Office Suite, spreadsheets and related various software.
Valid Driver's Licence-Class G.
Excellent verbal and written communication skills.
Compensation Range
$64,023 - $93,055 (Level 17) 
Other Information
This position is being filled on a temporary basis for up to 2 years.
Current hours of Work: Monday - Friday from 8:30 a.m. to 4:30 p.m. These hours of work are subject to change in accordance with the Collective Agreement and may include evening hours and Saturdays.
NOTE: Applicants may be required to complete a job related test.
As an inclusive employer, we are committed to providing a fully accessible recruitment process. Please contact us at any time during the recruitment process and let us know what accessible supports you may need
Application Contact Information