| | |
| --- | --- |
| Reference #: | COL00389-1354 |
| Position Type: | Full-time |
| Location: | London, Ontario |
| Date Posted: | Jun 08, 2021 |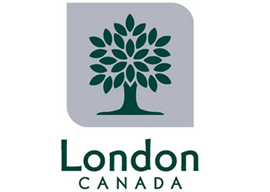 Job Description
Summary of Duties
The Supervisor, Food and Environmental Services reports to the Manager, Dietary Services, and the Manager, Environmental Services, regarding related areas of responsibility and to the Clinical Dietician for clinical dietary issues. Responsible for the daily operations of the Dietary Department, including food procurement, preparation, service, cleaning and Nutritional Services, clinical changes and follow up and for daily operations of the Environmental Department.
Work Performed
    Food Services Responsibilities
Directs and supervises all Dietary staff involved in food procurement, preparation, services, cleaning, etc.


Works in conjunction with the Staff Schedulers and Manager, Dietary Services for department scheduling needs.


Makes recommendations to the Manager, Dietary Services regarding management of staff, including recruitment, staff development & performance and conduct issues.


Coordinates food and supply procurement and inventory.


Does meal rounds during service period.


Conducts taste panels at meals.


Coordinates and participates in Dietary Quality Assurance activities and Hazardous Analysis Critical Control Points (HACCP) program.


Participates on facility committees as required.


Organizes and presents staff training sessions.


Coordinates and keeps up to date all clinical records in the department, including seating plans, nourishment labels, etc.


Assists in menu development.


Coordinates and supervises special catering events.


Assists in the development and administration of departmental policies and procedures.


Leads the resident food committee.


Participates in nutritional evaluations for residents. Oversees nutritional care for low and moderate risk residents, in consultation with the clinical dietician.


Attends or conducts Resident Food Council meetings.


Performs other related duties required or assigned.


   Environmental Services Responsibilities
Provides operational support to the Manager, Environmental Services for the Maintenance, Housekeeping and Laundry areas.


Conducts departmental rounds to ensure all safety, emergency, building and support systems are functioning properly.


Conducts inventory counts as per Dearness policy and reviews inventory supplies on regular basis to ensure appropriate resources are available to each department.


Provides direction to staff to ensure that equipment is maintained in good condition and environmental services are provided in a timely manner.


Ensures co-operation and team approach with other departments in the provision of maintenance, laundry and housekeeping services.


Maintains a clean, orderly, and safe work area and ensures proper care and safety in use of tools, equipment and supplies.


Provides instruction to staff in the safe use of equipment, chemicals and proper cleaning, sanitation, and infection control techniques/methods.


Performs all other duties as assigned.


Qualifications/Experience
Successful completion of a two-year community college program in Nutrition Management or equivalent.


A minimum of two years of experience as a food service supervisor, preferably in a health care setting.


A minimum of two years of experience providing operational direction to employees and workplace parties.


Eligible for membership in the Canadian Society of Nutrition Management.


    Skills and abilities in the following areas are necessary:
Computer skills including Excel/Word/Outlook. Experience with Point Click Care and Synergy on Demand an asset.


Must have a current valid driver's license.


Knowledge of prevailing practices regarding housekeeping, laundry and maintenance, as applicable.


Preferably certification and membership in the Canadian Association of Environmental Managers (CAEN) and completion of Ontario Health and Safety Certification. 


Solid knowledge of basic therapeutic nutrition as it relates to the needs of the Long-Term Care population.


Effective interpersonal and leadership skills.


Ability to plan, organize and direct the delivery of food, maintenance, laundry and housekeeping services in a Long-Term Care setting.


Compensation and Other Information
$70,903 to $95,955
This is a permanent position being filled on a temporary basis for up to 1 year.
As an inclusive employer, we are committed to providing a fully accessible recruitment process. Please contact us at any time during the recruitment process and let us know what accessible supports you may need.
Application Contact Information