Job Expired

This posting has expired and applications are no longer being received and this job does not show up on the main job list.
| | |
| --- | --- |
| Reference #: | COL00023-231 |
| Position Type: | Full-time |
| Location: | London, Ontario |
| Date Posted: | Jul 20, 2020 |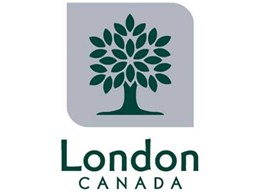 Job Description
Summary of Duties
Reports to the Manager, Purchasing and Supply Operations. Performs various supply chain functions such as ordering, receiving, issuing inventory and non-inventory items, and inventory control functions.
Work Performed
Performs Supply Chain functions such as ordering, receiving, issuing inventory and non-inventory items, and on a rotating basis will perform inventory control. Maintains control of pending orders, back orders and returns. Follow up with vendors on back orders, billing and quantity/quality problems and expediting orders.
Source parts or specialty items through parts catalogues, the internet, and through contacts with original equipment manufacturers and aftermarket suppliers to facilitate timely routine and emergency repairs to various City's assets. Locates, develops and maintains reliable sources of supply for the different products required. Negotiates pricing and delivery terms for purchases of non-contract items below the low dollar threshold as per the Procurement of Goods and Services Policy.
Prints the daily Buyer's Guide (re-order report) and performs related procedures, counts the physical inventory to verify against the report and records any discrepancies. Generates purchase orders in enterprise resource system (JDEdwards) and submits orders to Vendors by email, fax, or telephone. Completes assigned cycle counts on a daily or scheduled basis.
Informs Manager or designate of inventory discrepancies and identifies known reasons for variance. Performs necessary adjustments to correct errors.
Adjusts physical inventory space according to required protocols and procedures. Confirms accurate bin locations and corrects bin locations as required. Identifies slow moving or obsolete inventory and assists the Manager with effective disposal.
Confirms receipt of goods and credits received against purchase order and provides signature. Packages product and completes appropriate documentation for returns for credit.
Coordinate local pickup and deliveries with internal delivery staff as well as coordinate shipments with Courier.
Operates electric and propane powered forklifts to load and unload vendor/courier trucks and to organize skids on pallet racking. Provides forklift operation for other departments on an as-required basis. Ensures materials handling equipment (forklift, pallet truck) are operated properly and are maintained in good working condition. A daily check is completed and documented and any concerns are brought to the attention of the Manager.
Performs general maintenance and housekeeping duties including installation of shelving.
Performs related duties as assigned.
Qualifications/Experience
QUALIFICATIONS
One year of a Community College Diploma in Business Logistics and Supply Chain Management, or one year Parts Technician – Pre-Apprentice Certificate, or equivalent.
EXPERIENCE
One to two years' related experience in a Supply Chain environment.
Specialized Training & Licenses
Skills and abilities in the following areas are necessary:
Valid unrestricted Driver's License - Class G
Forklift Certification or ability to obtain.
Mechanical aptitude and experience an asset.
Demonstrated proficiency with word processing, spreadsheets and various software.
SHIFT WORK AND ROTATION IS REQUIRED.
Compensation and Other Information
$37,370 - $54,710 (LEVEL 7)
Other Information:
This posting is for 2 positions.

Current hours of Work: Monday - Friday from 7:00 a.m. - 3:00 p.m., 7:30 a.m. to 3:30 p.m., 1:30 p.m. - 9:00 p.m. and 3:00 p.m. - 10:30 p.m.

These hours of work are subject to change in accordance with the Collective Agreement and may include evening hours and Saturdays.
NOTE: Applicants may be required to complete a job related test.
As an inclusive employer, we are committed to providing a fully accessible recruitment process. Please let us know if you require any accommodations.
Visit the Our Organization pages to learn more about working with us.
Application Contact Information