| | |
| --- | --- |
| Position Type: | Full-time |
| Location: | London, ON |
| Date Posted: | Apr 30, 2021 |
| Experience: | 5 Years |
| Education: | University Degree |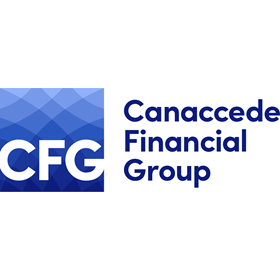 Job Description
Company Information
Canaccede Financial Group Ltd. and its subsidiaries (collectively "Canaccede") are Canadian industry leaders in specialized investment and financial services products. Through our acquisition entities and our managing and servicing entity, Canaccede International Management Ltd., we have been working with a broad cross-section of lenders and financial institutions in the acquisition and services of insolvent and distressed receivables since 2008, and we are the largest multi-asset acquirer in the Canadian market.
We operate with an analytically driven philosophy that is always responsive to our client's individual needs and circumstances.  Our business proposition is to maximize value from acquired receivables in a cost-effective manner and provide integrated consumer finance solutions.
The entire team at Canaccede is forward-looking and has an open growth-oriented corporate culture that offers motivated employees the opportunity to learn and grow with it. We have offices in Toronto and London, Ontario. 
The successful candidate will initially work from home and there is potential for the position to be a permanent work from home opportunity. Our ideal candidate is located in Ontario, with ability to travel to either of our locations to work in office, if and when necessary.
Job Title
Vice President, Finance
Reports To
President
Summary
The Vice President, Finance is responsible for leading Canaccede's Finance and Accounting Team. This includes creating the strategy in alignment with organizational vision, values, mission and goals.  The Vice President, Finance oversees all aspects of the Finance and Accounting responsibilities and ensures the continuous improvement of Finance processes across the organization.  They support, guide and mentor the team in the advancement of organizational and professional goals.
This role is right for you if…
You are a detail-oriented accountant with a passion for working with people.

You take pride in your work and apply both professionalism and attention to detail in everything you do.

You possess a near fanatical need to ensure information is prepared accurately, consistently, and in a timely fashion.

You enjoy working with people across the organization to help them succeed by supplying insight about their departmental metrics.

You take pride in nurturing a motivated team of like-minded colleagues, all working towards a collective vision.

You possess clear and concise oral and written communication skills, and enjoy constructive debate to determine the best course of action.
Job Duties
Collaborate with the executive team to develop cost budgets for all operational aspects of the organization; manage project budgets, forecasts, and long-term strategic plans.

Report on a regular basis the company's status against, and ability to meet its strategic and operational objectives.

Collect and analyze cost data versus budget for ascertaining financial performance and risk assessment.

Prepare reports and evaluations for individual projects.

Develop accounting policies and procedures relevant to accounting, budgeting, forecasting, and project tracking.

Create and enforce business rules for all financial reporting.

Communicate and collaborate with departmental leaders to stay abreast of spending, budgeting, reports, and evaluation.

Monitor legislation, regulations, policies, and procedures applicable to financial reporting and operations.

Analyze variable costs and make budget adjustments as appropriate.

Develop and maintain effective relationships with municipal, provincial, and federal government agencies, as well as professional organizations such as consultancy firms and auditors.

Facilitate and oversee any auditing conducted by third parties to ensure effective resolution and swift closure of auditing activities.

Lead and supervise finance department staff on accounting, reporting, internal controls, budgeting, and other financial matters.

Develop and implement short and long-term financial plans and forecasts in accordance with business goals and objectives.

Investigate variances in budgets, reporting, internal controls, and general accounting; deploy measures to resolve variances.

Provide general counsel to the President and ELT on all business and financial matters

Manage all cash-flow to and from lending partners including remittances and contractual payment of principal and interest

Oversee and manage all EFT payments to US and Canadian vendors, including payroll, source deduction, and US and Canadian taxes

Provide a final review and assurance over all documents provided to the US Finance Team regarding Canaccede activities, whether in the realm of tax, accounting, financial/cash flow forecasting, or treasury activities.

Provide initial Canadian corporate tax insights on issues to the US Finance Team and determine if external auditor support or involvement is required.

Work closely with US Finance Team to determine resolution of any issues related to the transition from the former shareholders to the current shareholders, including but not limited to acquisition transactions.

Develop Canadian Finance Group Statements of Procedure (SOPs) and investigate/drive efficiency opportunities.

Provide relevant financial, cash flow, and tax information to the departments and third parties involved in the rationalization of our corporate entity structure
Requirements
University degree in Accounting or similar discipline

Canadian CA designation, in good standing

5+ years senior leader accounting experience within financial services, preferably within consumer finance, receivables management or similar industry

Experience in leading high-performance teams within a multi-faceted, international organization

Effective relationship builder, with experience in maintaining lasting relationships with key business partners and a broad internal and external network of business relationships

Effective communicativeness, driven to create an open and accessible environment that encourages the flow of information, facilitates timely and relevant communication

Methodical problem solver with proven capability in identifying root cause, resolving the issue, acting decisively with sound judgement

Proficiency with MS Office with advanced skills in Outlook, Excel, Word, Power Point

Ability to effectively collaborate with multiple departments spanning multiple disciplines

Ability to lead or participate in various organizational initiatives and overlapping projects

Ability to interpret, implement and enhance company policies and procedures

High drive/energy, with a keen eye toward accuracy and attention to detail while working under tight deadlines

Strong work ethic and integrity

Exceptional organizational, time management and prioritizing skills
Working Conditions
Physical demands typical to an office environment/administrative role

Movement from one spot to another is expected, as is standard within any office setting

Sitting for long periods of time

Limited Light physical effort (bending, reaching, carrying light items, walking, standing), defined as more than 5 hours/week

Constant manual dexterity (eye/hand movements requiring precision, accuracy and/or fine motor control), defined as more than 30 hours/week

Constant Visual effort (concentrated reading of documentation or close monitoring of computer terminals and display patters), defined as more than 30 hours/week

Tight deadlines

Regular simultaneous multiple demands which must be attended to 'on the spot'

Regular accelerated work pace, based on a fluctuating volume of customer contacts

Constant attention to detail, subject to frequent interruptions that require immediate attention

Overtim

e as required
What's great about working for Canaccede Financial Group?
Competitive total compensation structure, which includes competitive base salary, annual bonus program, deferred profit-sharing plan, group RRSP, 4 weeks' paid vacation, paid sick days, company paid health, dental, vision, paramedical, life and travel insurance benefits, employee assistance program, and tuition reimbursement program.
While working from home we are sure to provide our employees with the systems necessary for long term success, which includes your performance and communication tools. We have also modified our onboarding process to help integrate you into the company even before your first day, and we will help connect you with all our current employees. Our Social Committee hosts virtual monthly activities, and we continue to find unique and fun ways to celebrate our successes while remote.
When it is safe for all employees to return to our offices you will get to enjoy our open concept work environment, which is ideal for collaboration and team building. Enjoy your lunch with your colleagues in our expansive lunchroom filled with windows, booths, and social tables. Our Social Committee coordinates fun events on a regular basis – both inside and outside of the office. These include holiday lunches, pub nights, contests, and a weekly lottery, just to name a few. We happily spend time celebrating our employees' personal and work-related accomplishments with awards, company-wide recognition, and of course, cake.
We care about giving back to the community. Each employee is provided with 1 paid day per year to volunteer at any registered charity of their choice. We also provide monthly donations to charities that are meaningful to our staff. To date, we have donated over $30,000 to local and national charities combined, all of which were selected by our employees.
Sound like a perfect fit for you? We think so too.
A culture of diversity and inclusion at Canaccede Financial Group Ltd. is imperative. We invite and encourage applications from women, Aboriginal peoples and persons of all races, ethnic origins, religions, abilities, sexual orientations, and gender identities and expressions. Canaccede will provide accommodation during all parts of the hiring process, upon request, to applicants with disabilities. If contacted to proceed to the selection process, please advise us if you require any accommodation. Additional accessibility information and contact information can be found on the company website at www.canaccede.com/accessibility-statement/
Candidates are encouraged to submit their resume and cover letter to Angie Glasser, Director, Human Resources and Administration, via email to angie.glasser@canaccede.com. We thank all candidates for their submission and will be in contact with candidates deemed to meet the above qualifications.
For more information about Canaccede Financial Group Ltd., please visit our company website at www.canaccede.com