| | |
| --- | --- |
| Position Type: | Full-time |
| Location: | St. Thomas, ON |
| Date Posted: | Jun 17, 2020 |
| Experience: | 3 Years |
| Education: | College Diploma (3 years) |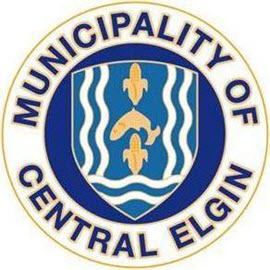 Job Description
The Municipality of Central Elgin is a progressive, growing urban and rural municipality located on the shores of Lake Erie in the heart of Southwestern Ontario.  The Municipality is home to 13,000 living in both an urban and rural environments.  Currently, the municipality is seeking progressive, eager, and
self-motivated individual to be part of the Central Elgin team.
Asset Management Analyst
This newly created position works under the general direction of the Director of Asset Management & Development and the Director of Financial Services/Treasurer.
The asset Management Analyst is responsible to maintain, and expand as necessary, infrastructure data related to municipal asset conditions assessments, life cycle
analysis and forecasts, master servicing studies, operations and maintenance standards development, capital and operating budget forecasting and maintenance and special studies.
What some of your responsibilities will be:
Analyze and update the tangible capital asset inventory on an ongoing basis in compliance with PSAB 3150 and the municipality's tangible capital assets policy.

Participate in the development of deliverables, such as multi-year capital plans, policies, procedures, long-range integrated practices, strategies, technical solutions and decision-support processes for the different departments within the Municipality.

Develop capital project justifications to support infrastructure needs.

Record and maintain all additions, disposals, work in progress, amortization calculations an schedules related to asset inventory. Reconcile these amounts to the municipality's General Ledger in the financial software system. Additions and disposals include transactions such as purchases, gifts, pro bono transfers, sales, write-offs, and items put into or out of service.

Works in conjunction with the Director of Financial Services/Treasurer to perform the annual financial evaluations of assets including write-offs, betterments and benefits.

Assists the Director of Financial Services/Treasurer with budgetary processes. Provides background facts, figures, estimates, etc. in pursuit of accurate forecasting for capital budgets.
Ideally, you would have the following qualifications:
Post-secondary Degree/Diploma in Business Administration, Accounting, Finance, Civil Engineering or related field.

Must have knowledge of municipal asset management principles, processes and practices including a working knowledge of relevant legislative requirements, financial planning, life-cycle and risk management principles. Preferred 3 years Municipal experience.

Certificate in or completion of Asset Management courses considered an asset.

Basic technical knowledge of infrastructure including roads, storm sewers, sanitary sewers, municipal drains, and water distribution.

Knowledge of relevant legislation (i.e. PSAB 3150, PSAB 3260)
The salary range for the position is $31.61/hr -$36.98/hr (40-hour work week)
If you feel that these qualifications combined with a desire to work with a great team of professionals is a fit for you, please apply on line: 
https://careers.centralelgin.org/job/search/
Applications must be 
received not later than: 4:30 pm July 8, 2020.
The Municipality of Central Elgin is an equal opportunity employer. The Municipality of Central Elgin will attempt to provide reasonable accommodation for known disability for an applicant or employee if requested 
Personal information is collected pursuant to the Municipal Freedom of Information and Protection of Privacy Act and will be used only to evaluate the suitability of applicants for employment.  Questions respecting the collection of information should be directed to the CAO/Clerk of The Corporation of the Municipality of Central Elgin.