Job Expired

This posting has expired and applications are no longer being received and this job does not show up on the main job list.
| | |
| --- | --- |
| Reference #: | 70743 |
| Position Type: | Full-time |
| Location: | London, ON |
| Date Posted: | Jun 11, 2020 |
| Experience: | 5 Years |
| Education: | College Diploma (2 years) |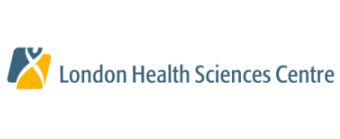 Job Description
Posting Period
Open: June 2, 2020
Deadline: June 30, 2020
UNIFOR
This position is covered by a collective agreement. 
Department Description
Facilities Management
Reporting to the Coordinator, Facilities Management, the Controls Technician is responsible for environmental control systems and functions that provide a comfortable and safe environment for all patients, visitors, staff and management in LHSC.
Rate of Pay: $30.76 per hour - $31.34 per hour
Hours of Work: Shifts are required by unit and subject to change in accordance with the Collective Agreement
Qualifications
Successful completion of a 2 (two) year Facilities Technician College Diploma or a 3 (three) year Controls Engineering Technologist (CET) College Diploma
Successful completion of a Refrigeration/Air Conditioning Mechanic certification
Minimum 5 (five) years recent, related job experience
Demonstrated advanced ability to read and interpret blueprints, manuals and drawings; write reports and maintain service documents
Demonstrated advanced ability to determine in-house operation and maintenance requirements
Demonstrated proficiency with soldering of pipe and lines, installing repair and replace tubing and piping
Demonstrated advanced troubleshooting skills
Demonstrated basic computer skills (internet and email)
Advanced ability to demonstrate safe working practices and procedures; wearing and maintaining personal protective equipment (PPE)
Demonstrated advanced ability to apply lockout tagout procedures
Advanced ability to work on equipment in elevated positions
Demonstrated advanced ability to comply with safety directives provided in legislation and regulations
Demonstrated advanced ability to use and maintain hand and power tools and associated equipment
Demonstrated advanced ability to use and maintain measuring devices, testing and troubleshooting equipment and devices
Demonstrated advanced ability to communicate with co-workers
Demonstrated advanced ability to prepare work orders to schedule the work day
Excellent interpersonal and communications skills and the ability to interact positively and effectively
Demonstrated ability to prioritize multiple and changing demands that require attention to detail
Demonstrated practice and commitment to the principles of patient and family centered care
Demonstrated practice and commitment to patient and staff safety at LHSC
Demonstrated practice and commitment to LHSC's Mission, Vision and Values
Demonstrated ability to attend work on a regular basis
Immunization Requirements: 
Provide vaccination records or proof of immunity against measles, mumps, rubella and varicella (chicken pox), Hepatitis B, Tetanus/ Diphtheria/Polio; Meningitis.  
Provide documentation of the Tuberculosis skin testing (two step)
We are committed to providing a safe, healthy and inclusive work environment that inspires respect. LHSC is committed to employment equity and diversity in the workplace and welcomes applications from women, visible minorities, Indigenous people, persons with disabilities, and LGBTQ2+ persons. We are committed to providing persons with disabilities equal opportunities and standards of goods and services, and are also fully compliant with the Accessibility for Ontarians with Disabilities Act (2005), as applicable..
As part of the assessment process applicants may be required to complete a written examination or test. Please be advised that a reference check may be conducted as part of the selection process.
Your interest in this opportunity is appreciated. Only those applicants selected for an interview will be contacted. Successful candidates, as a condition of job offer, would be required to provide a satisfactory police information check (original document) completed in the last 3 months.
Application Contact Information