| | |
| --- | --- |
| Position Type: | Full-time |
| Location: | London, ON |
| Date Posted: | Mar 25, 2020 |
| Experience: | 2 Years |
| Education: | College Diploma (3 years) |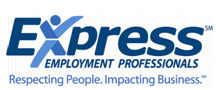 Job Description
Express is recruiting a Medical Secretary for for our client in the London, ON! The successful candidate will be supporting three busy clinicians who manage a complex patient population with a high volume work load.
Responsibilities of the job:
Preparing for clinics/pulling charts for clinic, creating new patient charts
Billing
Managing physician calendars, booking meetings
Scheduling new patient appointments and booking follow up appointments
Faxing prescriptions and referrals
Filing
Job Requirements:
Completion of post-secondary education, preference for medical administration
Previous medical office experience, or experience working as a receptionist
Strong computer skills and proficiency with MS Office (Word, Excel, Outlook), Cerner and IBIS preferred
Strong communication skills both written and verbal
Why Work for Express:
Express is a leading Staffing provider in the London and surrounding area who has been in business 40 years. The tenure of our internal staff is 10 years, so feel confident that we know what we are doing. Let us be your stepping stone to a new opportunity!
If this position doesn't sound like the right one for you, no problem, we have lots, so be sure and connect with us to learn about what else is available or to share with us what specifically would interest you.
After We've Placed You in Your Dream Job, Remember to Keep in Touch!
To Apply:Email: Jobs.LondonON@expresspros. com with the title "Medical Secretary"
Online Application: http://apply.expresspros.com/london
Facebook: https://www.facebook.com/ExpressLondon
In Person: 300 Dundas Street, 2nd Floor, Suite 200 (8 to 5 p.m. M-F)
Fax: 519-672-7694
Express Employment Professionals is committed to fair and equitable recruiting practices. Persons with disabilities are encouraged to come forward at any stage of the recruitment process to request accommodations, if needed. Members of our team will consult and create processes that provide individuals with disabilities the best possible recruitment experience