| | |
| --- | --- |
| Position Type: | Full-time |
| Location: | London, ON |
| Date Posted: | May 29, 2020 |
| Experience: | 4 Years |
| Education: | College Diploma (3 years) |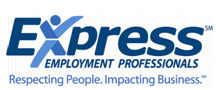 Job Description
Express is recruiting for a Law Clerk for a Direct Hire position for our client in London, ON! The ideal candidate will have strong personal injury experience as an assistant or law clerk and are flexible to support many teams. The salary for this role is between $40,000-$45,000/yr depending on experience.
Responsibilities of the job:
Supporting a personal injury lawyer
Setting appointment, managing own client files
Transcribing dictation and proofreading dictation
Briefing, completing correspondence and setting up files
Job Requirements:
Law Clerk diploma
2-5 years of law clerk experience needed
Excellent attention to detail
Strong communication skills, verbal and written
Comfortable working in a fast-paced environment
Ability to work full-time hours
Why Work for Express:
Express is a leading Staffing provider in the London and surrounding area who has been in business 40 years. The tenure of our internal staff is 10 years, so feel confident that we know what we are doing. Let us be your stepping stone to a new opportunity!
If this position doesn't sound like the right one for you, no problem, we have lots, so be sure and connect with us to learn about what else is available or to share with us what specifically would interest you.
After We've Placed You in Your Dream Job, Remember to Keep in Touch!
To Apply:Email: Jobs.LondonON@expresspros. com with the title "Law Clerk"
Online Application:http://apply.expresspros.com/london
Facebook:https://www.facebook.com/ExpressLondon
In Person:300 Dundas Street, 2nd Floor, Suite 200 (8 to 5 p.m. M-F)
Fax: 519-672-7694
Express Employment Professionals is committed to fair and equitable recruiting practices. Persons with disabilities are encouraged to come forward at any stage of the recruitment process to request accommodations, if needed. Members of our team will consult and create processes that provide individuals with disabilities the best possible recruitment experience