Job Expired

This posting has expired and applications are no longer being received and this job does not show up on the main job list.
| | |
| --- | --- |
| Reference #: | 71596 |
| Position Type: | Full-time |
| Location: | London, ON |
| Date Posted: | Jun 11, 2020 |
| Experience: | 3 Years |
| Education: | College Diploma (3 years) |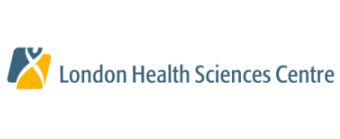 Job Description
Job ID: #71596



Posting Period

Open: June 23, 2020  

Deadline: July 31, 2020   

UNIFOR

This position is covered by a collective agreement. Applications from outside the bargaining unit are welcome but can only be considered if the position is not filled from within this bargaining unit.

*This is not an active posting. Please apply if you wish to be considered for future opportunities.
Department Name
Facilities Engineering
Reporting to the Coordinator, Facilities Engineering, Refrigeration and Air Conditioning Mechanics are responsible for the distribution of refrigeration and air conditioning systems and combined heating, cooling and ventilation systems.  This encompasses the installation, maintenance, repair and monitoring of each system and associated equipment. 
Rate of Pay: $30.76 per hour - $31.34 per hour
Hours of Work: 37.5 hours per week 
Qualifications
Ontario College certificate (Three Year diploma) in Refrigeration & Air Conditioning Systems Mechanic is required
Certificate of Qualification Refrigeration and Air Conditioning Systems Mechanic (313A)  including 9000 hours of apprenticeship is required
Certificate of Gas Fitter II is preferred
Valid Ontario Driver's License
Compulsory Trade: re-certification annually with Ontario College of Trades
Experience with installation, maintenance, troubleshooting and repair of heating, ventilation, air conditioning and refrigeration systems and equipment                                    
Familiarity with local and provincial trade affiliated codes and standards                                
Understanding of CSA  Z462, Workplace Electrical Safety
Working knowledge of controls systems and building automation systems                                            
Demonstrated ability to work in restricted spaces              
Computer and keyboarding skills, including Groupwise, Archibus, Honeywell BAS               √                            
Demonstrated ability to read and interpret drawings and specifications                                   
Interpersonal and communications skills and the ability to interact positively and effectively with patients, public and staff                                      
Demonstrated ability to meet the physical requirements of the position                                  
Demonstrated ability to prioritize multiple and changing demands that require attention to detail                                               
Demonstrated ability to work independently with minimal supervision                    
Demonstrated ability to solder and braze pipe and fittings safely, efficiently and ensuring a high level of quality                    
Demonstrated ability to complete and report on work accurately and in a timely fashion                                 
Demonstrated ability to accomplish small projects from initial layout to completion, meeting target deadlines                       
Demonstrated ability to make and execute decisions in stressful conditions, eg: fires, floods and other systems failures                                               
Demonstrated ability to identify and contain hazards while working with systems, ex. Large refrigerant leak                                           
?Demonstrated practice and commitment to the principles of patient and family centered care
Demonstrated practice and commitment to patient and staff safety at LHSC
Demonstrated practice and commitment to LHSC's Mission, Vision and Values
Demonstrated ability to attend work on a regular basis
Immunization Requirements: 
Provide vaccination records or proof of immunity against measles, mumps, rubella and varicella (chicken pox), Hepatitis B, Tetanus/ Diphtheria/Polio; Meningitis.  
Provide documentation of the Tuberculosis skin testing (two step)
We are committed to providing a safe, healthy and inclusive work environment that inspires respect. LHSC is committed to employment equity and diversity in the workplace and welcomes applications from women, visible minorities, Indigenous people, persons with disabilities, and LGBTQ2+ persons. We are committed to providing persons with disabilities equal opportunities and standards of goods and services, and are also fully compliant with the Accessibility for Ontarians with Disabilities Act (2005), as applicable..
As part of the assessment process applicants may be required to complete a written examination or test. Please be advised that a reference check may be conducted as part of the selection process.
Your interest in this opportunity is appreciated. Only those applicants selected for an interview will be contacted. Successful candidates, as a condition of job offer, would be required to provide a satisfactory police information check (original document) completed in the last 3 months.
Application Contact Information