Job Expired

This posting has expired and applications are no longer being received and this job does not show up on the main job list.
| | |
| --- | --- |
| Position Type: | Full-time |
| Date Posted: | Feb 21, 2023 |
| Experience: | 3 Years |
| Education: | High School Diploma |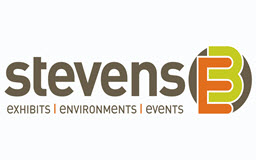 Job Description
Graphic Finisher/Industrial Sewer
POSITION SUMMARY:
Responsible for operating, maintenance and setting-up a single or double needle sewing machine. Receive finished printed goods, and trim to pre-finish sizing, building and utilizing templates as needed for speed and efficiency. Sew finished goods utilizing finishing elements such as Velcro, Keder, Binding, etc. for the production of exhibit and exhibit related graphics products. Assist in the operation of the laminator for over-laminating, encapsulation, or mounting of screen-printed or digital imaged products; sets feed speed, pressure, and/or temperature for optimum production rates; trims pieces, and maintains quality.
KEY RESPONSIBILITIES:
Result Area
Task
Perform Finishing Operations
·       Trim fabric media to size and work to generate finished goods, using templates for optimal production speed
·       Operate a single or double needle sewing machine
·       Sew media to finished size focusing on efficiency and accuracy including hemming, keder and Velcro installation, etc.
·       Performing finishing operations such as laminating, encapsulating, sewing and/or mounting of printed pieces
·       Threading laminating or encapsulating material into machine; setting temperature, pressure, and side guides for proper feeding of material
·       Operating the laminator and sewing machine; maintaining proper fit and settings, and feeding material into machine
·       Trimming production prints to size specified by customer
·       Performing trim out; applying hardware, finishing edges to arrive at desired end product
·       Weed, mask and apply vinyl graphics to finished substrate as required
·       Trouble-shoot material usage and best method of finishing
Maintain Equipment
·       Performing routine machine maintenance and minor repairs when necessary
Replenish Supplies
·       Requisitioning supplies as needed
Maintain Clean and Safe Work Environment
·       Maintaining cleanliness of work area and equipment and adhering to safety rules
REQUIRED SKILLS/EXPERIENCE/EDUCATION:
·       Secondary School Diploma with three to five years related experience and/or training;
·       Experience with operation of a single and double needle industrial sewing machine
·       Experience with large format sewing applications in a production setting
·       Speed, accuracy, and attention to detail are essential
·       Good Trouble-shooting skills
·       Good Communication skills
·       Must be able to work well under pressure of multiple conflicting deadlines
Applicants may apply by sending a resume to mystory@stevensE3.com. Resumes may also be dropped off at our offices on Oxford Street in London. Only those candidates meeting criteria, and are selected for interview will be contacted. A hands-on skills evaluation will be required for final candidates prior to hiring the successful candidate.