Job Expired

This posting has expired and applications are no longer being received and this job does not show up on the main job list.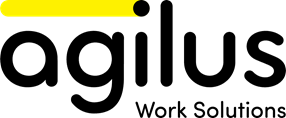 Job Description
Talentcor, has an opportunity for a Chargeback Analyst for our client, a leading multinational corporation operating in the fields of industrial, worker safety, health care, transportation and consumer goods.
This is a one-year contract opportunity to showcase your strengths.
If this sounds like a match for you, please submit resume to Alexis Gleam at agleam@talentcor.com
Role Overview:
The successful candidate will support the Chargeback Analysts with monthly claims processing for a large volume of distributors which includes analyzing and resolving errors to get the chargeback claim validated and released for payment. In addition, you will:



Ensure all requests from CB Analysts are processed timely and accurately based on requirements




Requests includes processing GPO New membership agreements, managing phased-in and phased-out skus on agreements and adding End Customers to CB agreements




Identify process improvement opportunities and communicate to Supervisor




Communicate and work with assigned distributors to resolve disputed claims




Ensure all necessary written documentation is available and updated to support chargeback transactions in the event of an audit.




Manage and monitor assigned metrics monthly



 
             Basic Qualifications:



Minimum of a Bachelor degree or higher from an accredited Accounting, Business Administration, Communications, or General Business




2 years of prior work experience in Customer Service or in a business setting

 Preferred Qualifications




Bachelor degree or higher in Accounting, Business Administration, Communications, or Business




Minimum two years of experience working in chargebacks, pricing, contracts and/or finance is required, while one year of experience within a Business Services is preferred




Minimum of one year of experience working with data and having direct contact with the 

distributor is required



Minimum two years of experience with MS Excel, pivot tables, and formulas is required.




Existing knowledge of chargeback claims processing and order management systems and/or 

demonstrated ability to learn and apply systems knowledge



Strong organizational, analytical and time management skills




Ability to effectively manage high volume of work monthly




Must have excellent oral and written communication skills




High level of accuracy and attention to detail




Knowledge of Vistex application and MS Excel is desired




Awareness of LEAN processes



 
Talentcor would like to thank all candidates for their interest in this opportunity. Due to the volume of resumes we receive we may only be able to respond directly to those candidates being selected for an interview.
Accommodations for job applicants with disabilities will be provided upon request during the recruitment, assessment, selection and placement process.
We encourage you to visit www.talentcor.com regularly as new and exciting employment opportunities become available daily!



TC17XP
Application Contact Information