Job Expired

This posting has expired and applications are no longer being received and this job does not show up on the main job list.
| | |
| --- | --- |
| Position Type: | Full-time |
| Location: | London, ON |
| Date Posted: | Dec 15, 2021 |
| Experience: | 3 Years |
| Education: | University Degree |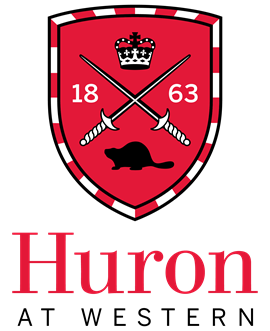 Job Description
Huron invites applications for the position of:
Director, Salesforce & Institutional Projects
Huron is unique to post-secondary institutions in Canada. With the aim to redefine Liberal Arts education, Huron is creating a university experience unlike any other, one that prioritizes ethical leadership and community engagement, as much as the pursuit of academic achievement.
As the founding institution of Western University, since 1863, Huron has remained strategically small to best serve the needs of its students. Huron's mission is to develop Leaders with Heart from all backgrounds and foster a vibrant and inclusive community and prepare students to be engaged citizens who transform the sectors they work within.
SUMMARY:
Huron is seeking an experienced and strategic individual to support and advance Salesforce at the University. Reporting to the VP Finance & Administration, the Director will act as a critical Salesforce contact and will work with business users across the organization to customize, configure, and deploy current and future phases of Salesforce. The Director will have a strong understanding of cloud-based business applications, extensive experience with data management and reporting, and the ability to manage multiple projects across cross-functional teams. This includes developing solutions by leading deployments, addressing technical and business process issues, and delivering training. The Director will be responsible for developing innovative solutions and furthering the functionality of Salesforce to best service Huron's students, staff, and faculty. The individual will be required to learn and work with additional software applications to fully understand processes and data flows across the University. In addition to Salesforce, the Director will have oversight of, and responsibilities for other institutional systems at Huron.
KEY RESPONSIBILITIES
Technical and strategic oversight of the Constituent Relationship Management (CRM) System for the institution, ensuring that the technology is being leveraged to its maximum potential and is in alignment with the University's strategic goals.
Works with software consulting partners to lead software implementations, including in many cases gathering requirements, writing use cases or user stories, creating process flow charts, testing new functionality, and training business users on the same.
Works with business units going through a new deployment or upgrade, including guiding them through the implementation process from conception through to delivery.
Experience working with medium to large consulting firms focusing on cloud computing-related consulting (storage, SaaS, multi-tenant computing, large scale computing environments, etc.).
Continuous learning of additional Salesforce functionality, technologies, and methods to maintain all current functionality and improve services on both small and large scales.
Daily administration and support of Salesforce, including changing fields, picklists, importing data, profiles, permissions, security, troubleshooting, user maintenance, workflows, page layouts, etc.
Creates technical designs through requirements gathering from business units and translating needs into Salesforce solutions.
Works with defect tracking, source code control, and software releases to ensure seamless system maintenance.
Trains users on Salesforce functionality related to their department and create related documentation.
Builds customized reports and dashboards for business units based on their specific needs.
Advises business units and Huron's CRM Steering Committee on changes, benefits, and opportunities for innovation while maintaining system structure to allow for future developments.
Informs users of issues and changes occurring in the system.
Develops and maintains documentation on policies, procedures, and projects.
Provide feedback on processes and identify functions that could be improved.
QUALIFICATIONS
Undergraduate degree or a technology-related diploma, from an accredited institution.
3-5 years experience with either Salesforce administration or Salesforce development (experience with altering apex code preferred).
Project management and business analysis experience.
Experience maintaining Salesforce environments (Sales, Service, EDA, and Experience Cloud)
Exposure to other platforms and SAAS environments (e.g., PeopleSoft, Blackbaud).
Strong RDBMS experience including data migration, transformation, and loading.
Knowledge of information security practices and related privacy laws such as FIPPA.
Demonstrated ability to problem-solve effectively and use good judgement in all decisions.
Energetic, collaborative, and adaptable.
Excellent time management skills and a demonstrated ability to organize and prioritize multiple tasks in a fast-paced environment.
Ability to always maintain tact and confidentiality.
Excellent communication skills and ability to communicate with individuals at every level of the organization.
Additional duties as assigned.
Qualified candidates are encouraged to submit their application by January 7th, 2021 by 11:59 pm. Your cover letter and a current resume may be submitted in one document (Word or PDF) in confidence to Huron via email to huronhr@huron.uwo.ca
Huron values its place in an interconnected world and desires to reflect this value, acknowledging our responsibility to strive towards a diverse and equitable employment and educational environment that recognizes the inherent worth and dignity of every person. We encourage applications from all qualified individuals, especially those from racialized persons/persons of colour, women, Indigenous / Aboriginal People of North America, persons with disabilities, LGBTQ2S+ persons, and others who may contribute to the diversification of ideas.
Applications from all qualified individuals are invited; however, Canadian citizens and permanent residents will be given hiring priority. We thank all applicants for their interest, only those selected to proceed in the competition will be contacted. Should you require accommodation in making an application please contact Huron by phone at 519-438-7224 or at the email address above.