Job Expired

This posting has expired and applications are no longer being received and this job does not show up on the main job list.
| | |
| --- | --- |
| Reference #: | COL00009-186 |
| Position Type: | Full-time |
| Location: | London, Ontario |
| Date Posted: | Jun 23, 2020 |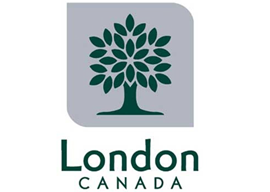 Job Description
Summary of Duties
Works under the direction of a Supervisor or designate. Installs, calibrates, maintains, tests, troubleshoots and repairs complex process control, configures supervisory control and data acquisition systems(SCADA), programs and configures PLC systems and general instrumentation for flow, pressure, level, temperature, gas detection, weight, position and integration.
Work Performed
Performs work as outlined above, in a water or waste water environment, or solid waste management facility, solid waste transfer stations, or landfill areas.




Provides work direction and training to staff.




Communicates related activities orally and in writing, including the preparation of reports, details of work completed, work related planning and job costing sheets, data logging.




Diagnoses and locates troubles, and corrects same.




Handles toxic and corrosive materials in a safe manner.




Keeps maintenance and repair records.




Reads, interprets and prepares layouts and process control diagrams. Uses and works with maintenance management system.




Confined space entry may be required.




Works with outside engineering firms and contractors, as directed.




As assigned, performs related duties which are transient, or of an emergency nature, or which are minor but recurring including electrical work.




Will be part of an on call rotation with Industrial Electricians.



 
Qualifications/Experience
Successful completion of Grade 12 in the Province of Ontario or equivalent.




Successful graduation from a three year community college program in the fields of instrumentation, electronics, control and computer systems.




Must have and maintain a valid Ontario Construction Maintenance or Industrial Electricians Certificate of Qualification.



 
Specialized Training & Licenses
Valid Class G Driver's Licence.
Thorough working knowledge of the methods, materials, tools, and testing equipment used in the installation, maintenance and repair of instrumentation and process control systems.




Thorough knowledge of programmable controllers (PLC's), data communications, and process monitoring software packages. Must be able to use a personal computer and appropriate software packages including Wonderware.




Must be familiar with the Occupational Health and Safety Act and the Regulations that apply to this work.



 
Note: Shift work may be required.
Compensation and Other Information
$34.15 to $37.96 per hour
This posting is for 2 positions.
As an inclusive employer, we are committed to providing a fully accessible recruitment process. Please let us know if you require any accommodations.
Visit the Our Organization pages to learn more about working with us.
Application Contact Information