| | |
| --- | --- |
| Position Type: | Full-time |
| Location: | London, ON |
| Date Posted: | Jul 26, 2022 |
| Experience: | 8 Years |
| Education: | University Degree |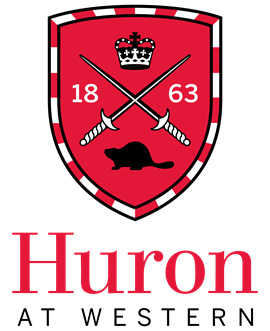 Job Description
Huron invites applications for the position of:
DIRECTOR, FINANCE
Huron is unique to post-secondary institutions in Canada. With the aim to redefine Liberal Arts education, Huron is creating a university experience unlike any other, one that prioritizes ethical leadership and community engagement, as much as the pursuit of academic achievement.

As the founding institution of Western University, since 1863, Huron has remained strategically small to best serve the needs of its students. Huron's mission is to develop Leaders with Heart from all backgrounds and foster a vibrant and inclusive community and prepare students to be engaged citizens who transform the sectors they work within.
SUMMARY:
Reporting to the VP, Finance and Administration, the Director, Finance is responsible for providing trusted advice and exceptional planning skills to deliver thoughtful and strategic support to meet Huron University's business objectives.

The Director is responsible for overseeing all financial aspects of the University. The areas of responsibility include: budgeting and forecasting; the year-end audit and the preparation of the annual audited financial statements; student accounts receivable, billings and financial aid; trust and endowment accounting and reporting; cash management; investments and reporting; internal controls; fixed asset accounting and financing of capital expenditures; accounts payable; risk management and insurance.

The incumbent promotes effective leadership by providing support for the University's strategic and operational objectives. The Director is accountable for the development, implementation and evaluation of financial policies, programs and practices across the University.
KEY RESPONSIBILITIES:
Leading a team of finance professionals who provide financial technical advice, consultative support and other financial resources to internal clients on a broad range of portfolio issues;
Provide guidance to Finance staff to ensure that a high level of customer service is provided to both internal and external customers; encourage staff to find areas for continuous improvement and promote efficient operational processes;
Develop, maintain and implement policies, programs and practices that support the University's strategic and operational goals and to ensure compliance with financial legislation;
Develop and manage the departmental budget, operating within allocated resources; regularly reviewing budgets to ensure most effective use of allocated resources and identify changes to resource requirements;
Ensure compliance with University policies, procedures and legislation, monitor and assess legislation and evolving laws and emerging trends and best practices and recommend changes to avoid risks and liability on the University's part;
Oversee preparation of periodic financial reports for internal and external audiences and provide guidance with resource allocation decisions, financing options, etc.;
Represent the University externally as a member of the Council of Financial Officers of Ontario Universities (COFO).
QUALIFICATIONS:
University Business degree and a professional accounting designation;
A minimum of 8 years' experience in positions demonstrating progression and increased responsibility at a senior level, preferably in higher education or the broader public sector;
Expertise in a range of financial services including auditing, financial statement preparation, budget preparation and administration, taxation and investment oversight;
Extensive current knowledge of generally accepted accounting principles as these principles relate to not- for-profit organizations; knowledge of fund accounting is an asset;
Ability to read and interpret financial policies, procedures, funding requirements, financing policies, etc.;
Knowledge of financial processes and internal controls and ability to identify opportunities for automation, improved efficiencies.
Qualified candidates are encouraged to submit their application by
Tuesday, August 9, 2022 at 11:59pm
. Your cover letter and a current resume may be submitted in one document (Word or PDF) in confidence to Huron via email to
huronhr@huron.uwo.ca
Huron values its place in an interconnected world and desires to reflect this value, acknowledging our responsibility to strive towards a diverse and equitable employment and educational environment that recognizes the inherent worth and dignity of every person. We encourage applications from all qualified individuals, especially those from racialized persons / persons of colour, women, Indigenous / Aboriginal People of North America, persons with disabilities, LGBTQ2S+ persons, and others who may contribute to the diversification of ideas.
We thank all applicants for their interest, only those selected to proceed in the competition will be contacted. Should you require accommodation in making an application please contact Huron by phone at
519-438-7224
or at the email address above.