Job Expired

This posting has expired and applications are no longer being received and this job does not show up on the main job list.
| | |
| --- | --- |
| Reference #: | 21077 |
| Position Type: | Full-time |
| Location: | London, ON |
| Date Posted: | Feb 25, 2021 |
| Experience: | 5 Years |
| Education: | University Degree |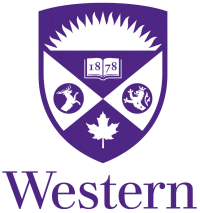 Job Description
Since 1878, Western University has been committed to serving our communities through the pursuit of academic excellence and by providing students, faculty, and community members with life-long opportunities for intellectual, social, and cultural growth. We seek excellent students, faculty, and staff to join us in what has become known as the "Western Experience" - an opportunity to contribute to a better world through the development of new knowledge, new abilities, new connections, and new ways to make a difference.
Advancement Operations is a partner in the University Advancement Portfolio in the areas of constituent database and technology infrastructure, prospect management and research, data analytics, gift and pledge management, biographic records management, and financial reconciliation and reporting. In addition, we provide support to the annual planning process as well as budget management and human resource services to the University Advancement portfolio.
An integral part of Advancement Operations, the Finance (University Advancement) team is responsible for the management of the financial records for all fundraising and alumni engagement activities. This division ensures all University's policies and processes are followed, provides guidance on gift receipting and cash management processes according to CRA guidelines, and manages all financial reporting. In addition, they are responsible for the University Advancement Portfolio budget planning process and year-end audit requirements.
The Financial Officer is accountable for the effective management and financial administration of fundraising and alumni engagement activity within University Advancement. The incumbent will ensure the safekeeping of fundraising assets, and maintain compliance to institutional policies and procedures, as well as the Canada Revenue Agency (CRA) guidelines. The Financial Officer will provide comprehensive advice on financial procedures and support day-to-day management of budget administration, as required. The Financial Officer will monitor current financial business processes, and assist with the development and implementation of new and revised processes to support continuous improvement, and the mitigation of financial and operational risk to the University. The Financial Officer is accountable for delivering on the day-to-day financial support services to the University Advancement Portfolio, as well as various faculties, departments and affiliated foundations.
Education:
- Undergraduate Degree in Business Management/Administration or Accounting
- Chartered Professional Accountant is an asset
Experience:
- 5 years' experience in a financial or accounting role
- Experience in a public sector or educational institution is preferred
Knowledge, Skills & Abilities:
- In-depth knowledge of financial budgeting, financial analysis and planning
- Familiarity with best practices for assessing, developing and implementing new business processes and procedures
- Knowledge of accounting standards for not-for-profits and of complex reporting and accounting issues
- Knowledge of Generally Accepted Accounting Principals (GAAP)
- Strong eye for compliance, with a core understanding of the donor perspective when preparing reports
- Analytical skills in the areas of financial and business management
- Ability to effectively drive and manage change initiatives that align with organizational strategies and/or provide opportunities to increase efficiency
- Communication skills with the ability to converse with, write reports for, and deliver presentations to all levels of the organization
- Ability to work in a manner that models best practices in confidentiality standards
- Decision making skills to provide solutions that are consistent with available facts, constraints and probable consequences
- Detail-oriented with an ability to function and process information with high levels of accuracy
- Ability to collect and discern relevant data to create reports and recommendations
- Ability to analyze exposures and make recommendations to decrease financial risk
- Adapts readily and effectively to changing priorities and demands
- Ability to take responsibility for own work and ensure that deadlines are met and outcomes are achieved
- Computer skills with the ability to train others in system usage
- Advanced computer skills in Microsoft Office Suite
- Ability to organize and effectively manage financial resources needed to achieve results
- Ability to provide strategic analysis and recommendations for designing and implementing new and changing administrative and financial processes
- Ability to interact professionally with students, staff, faculty, and other members of the University community
- Ability to work independently and effectively as a member of the team to achieve department goals
- Familiarity with University policies and procedures preferred
Interested applicants are asked to visit: https://recruit.uwo.ca to apply online to job reference #21077, by midnight on March 10, 2021.
The University invites applications from all qualified individuals. Western is committed to employment equity and diversity in the workplace and welcomes applications from women, members of racialized groups/visible minorities, Aboriginal persons, persons with disabilities, persons of any sexual orientation, and persons of any gender identity or gender expression.
Accommodations are available for applicants with disabilities throughout the recruitment process. If you require accommodations for interviews or other meetings, please contact Human Resources at hrhelp@uwo.ca or phone 519-661-2194.