| | |
| --- | --- |
| Reference #: | 22849 |
| Position Type: | Full-time |
| Location: | London, ON |
| Date Posted: | Oct 06, 2021 |
| Experience: | 4 Years |
| Education: | College Diploma (3 years) |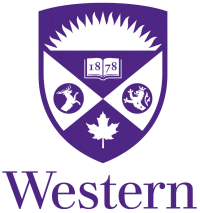 Job Description
Classification & Regular Hours

Effective September 7, 2021, all employees and visitors to campus are required to comply with Western's COVID-19 Vaccination Policy.

Hours per Week: 35

Salary Grade: 15

About Western

Considered Canada's most beautiful University, Western's main campus spans 400 acres of Gothic-style buildings mixed with modern LEED-certified capital structures providing an idyllic environment for our community of scholars. The university is located in London, Canada, a safe, vibrant and welcoming community of more than 350,000 people serving as a regional medical and industrial hub for southwestern Ontario.

About Us

The Department of Facilities Development & Engineering (FDE) assumes the key accountabilities in planning, development and construction of all buildings, infrastructure and sites.

The Mission of the Division: Facilities Management is responsible for engineering, planning, development, construction, operation, maintenance and stewardship of all buildings, infrastructure, sites and services within Western's campus community. Our integrated team provides excellence in creating and maintaining Western's facilities and in serving the community.

As part of the Facilities Management team, Facilities Development & Engineering works closely with campus partners to coordinate new construction and renovation projects as well as to complete maintenance and modernization projects through the annual capital program.
 
Responsibilities

Under the direction of the Director, Facilities Planning and Design, the Electrical Technologist is a technical resource that helps Facilities Management support the campus community and ensure that Western's electrical systems are designed and installed appropriately. The incumbent will work closely with Facilities Development & Engineering and Facilities Operations, as well as various internal and external stakeholders, to prepare drawings and documents for electrical systems for assigned renovation and alterations projects. The Electrical Technologist will also coordinate various electrical projects as directed.  The incumbent will review the feasibility of upgrading specific electrical systems, such as building distribution, fire alarms, lighting and high voltage, and prepare detailed reports and information during capital planning.

Qualifications

Education:
3 year Community College Diploma in Electrical Engineering Technology

Accredited member of Ontario Association of Certified Engineering Technicians and Technologists (OACETT) or eligible for membership is preferred

Courses completed in Project Management is preferred
Experience:
4 years' design experience working with large complex electrical systems

Experience coordinating small to medium sized projects

Experience in a large, complex, institutional environment is preferred

Experience in preventative maintenance related to electrical systems is preferred
Knowledge, Skills & Abilities:
Thorough knowledge of Ontario Building Code, National Fire Prevention Association standards, Electrical Safety Code, Illuminating Engineering Society of North America (IESNA), the Transportation Association of Canada (TAC), Guide for Roadway Lighting, asbestos regulations and other relevant guidelines and regulations to ensure consistency and high standards in electrical systems

Demonstrated knowledge of electrical systems, including electrical distribution, lighting, high voltage, motors, controls, fire alarm and other building services

Professional manner, tact, diplomacy, sensitivity and discretion in dealing with various stakeholders and colleagues, including solid negotiation, facilitation and conflict resolution skills

Sound judgment and decision making ability with a willingness to employ a consultative and collaborative approach to addressing issues and making decisions

Strong business acumen with an ability to influence, motivate and inspire with or without positional authority

Critical thinking and discernment to assess and scope areas for improvement and an ability to offer creative solutions

Proven ability to take initiative and in-depth knowledge of how to champion a project from conception through implementation and evaluation

Organizational skills to manage multiple activities/projects that are accurate and thorough, sometimes of a complex nature

Intermediate computer skills in Microsoft Office with advanced skills required and proficiency in Revit preferred

In-depth knowledge of techniques for planning, managing and coordinating projects that involve a variety of stakeholders

Ability to establish effective routines for excellent communication with all members of the team to maximize productivity

Strong customer service skills and ability to understand and translate customer needs and expectations and provide excellent customer service directly and indirectly to meet or exceed expectations

Self-driven, independent thinker who is highly motivated and possesses an intrinsic passion for quality

Ability to handle diverse situations, multiple and complex projects and rapidly changing priorities

Demonstrated commitment to ongoing learning and professional development
Western Values Diversity
 
The University invites applications from all qualified individuals. Western is committed to employment equity and diversity in the workplace and welcomes applications from women, members of racialized groups/visible minorities, Indigenous persons, persons with disabilities, persons of any sexual orientation, and persons of any gender identity or gender expression.

Accommodations are available for applicants with disabilities throughout the recruitment process. If you require accommodations for interviews or other meetings, please contact Human Resources at hrhelp@uwo.ca or phone 519-661-2194.

Please Note:

We thank all applicants for their interest; however, only those chosen for an interview will be acknowledged.