Job Expired

This posting has expired and applications are no longer being received and this job does not show up on the main job list.
| | |
| --- | --- |
| Reference #: | COL00113-499 |
| Position Type: | Full-time |
| Location: | London, Ontario |
| Date Posted: | Oct 22, 2020 |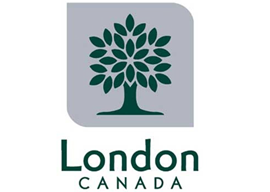 Job Description
Summary of Duties
Reports to the Veterinarian and the Manager, Municipal Law Enforcement Services.  Liaises with Approved Fostering Organization representatives, volunteers and community members associated with the City of London Animal Services programs.  Maintains a support role with operators of the Municipal shelter, and the City of London Cat Adoption Centre.  Reports to Veterinarian and Manager on related day-to-day animal service activities, and assists in the preparation of reports.  Works in a support role to the Veterinarian.
Work Performed
Develops community outreach materials and programs for animal welfare with a focus on individuals, animal welfare groups, and potential corporate sponsors, subject to the approval of the Veterinarian and Manager.
Responsible for the overall coordination of volunteers engaged in animal welfare initiatives that are City sponsored.  Develops/maintains animal welfare projects and partnerships.
Undertakes data and information collection regarding animal welfare approaches, including references to other municipal practices and provides to Veterinarian and Manager.
Assists senior staff in Development & Compliance Services, Animal Services, as requested.
Assists the Veterinarian in the care of animals and with procedures generally required of a Registered Veterinary Technician which may include the initial evaluation of an animal's condition, cleaning and wrapping wounds, checking vital signs, collecting samples, performing basic lab work, including urinalysis and blood tests; dental scaling and cleaning, radiographs, administration of anaesthesia, animal restraint, basic husbandry, assisting at surgery, and with post-operative care; may administer medication.
Works in accordance with applicable health and safety legislation, policies and procedures, and all other legislation, policies, procedures, and protocol relevant to the animal care work.
Places orders for surgical/medical provisions as prescribed by the Veterinarian.  Maintains the non-medical office inventory and supplies.
Supports the operation of the facility by ensuring cleanliness and adherence to all regulations and requirements of the College of Veterinarians of Ontario, including the Veterinarian's Act, Regulations and By-laws, the Minimum Standards for Veterinary Facilities in Ontario, and all policy documents, Professional Practice Standards and College Council Publications.
Ensures that equipment is maintained to a high standard of operational readiness and notifies Managers when equipment requires servicing.
Ensures all documents, records, medical logs, and other required documentations are kept in accordance with existing legislation, policies, procedures and City of London requirements.
Maintains Animal Services webpage for the City of London as the Web author.
Compiles, collates and reviews statistical data relating to the health of animals, and other areas identified for program tracking and quality assurance.
Processes hospital payments; responsible for cash handling, reconciliation and depositing funds into the associated revenue account.
Attends meetings and performs other related duties consistent with the duties outlined above.
Qualifications/Experience
Two-year  Community College Diploma in the Veterinary Technician program. 
Registered Veterinary Technician in good standing with the Ontario Association of Veterinary Technicians.
Two years of previous related experience which includes successful experience as a Registered Veterinary Technician.  Experience developing animal welfare programs is an asset.
Specialized Training & Licenses
Skills and abilities in the following areas are necessary:
Demonstrated effective customer service skills to promote a positive environment for clients and animals.
Ability to work in an environment with emergency situations involving animals, and in accordance with the parameters specified by the College of Veterinarians of Ontario.
Ability to handle multiple animals received or transferred daily.
Must be able to work standing or sitting for up to several hours per day (with both occurring each work day).
Must be able to lift and carry animals up to 45 Kg, assisted, on occasion.
Must have a good range of motion physically, including kneeling, squatting and bending.
Valid G class Ontario driver's license and use of own vehicle to attend at various locations in the City of London. 
Compensation and Other Information
$43,477 - $61,131 (Level 9)
Current hours of work: Monday-Friday from 8:30 a.m. to 4:30 p.m.
These hours of work are subject to change in accordance with the Collective Agreement and may include evening hours and Saturdays.
Note: Applicants may be required to complete a job related test.
As an inclusive employer, we are committed to providing a fully accessible recruitment process. Please contact us at any time during the recruitment process and let us know what accessible supports you may need.
Application Contact Information