Job Expired

This posting has expired and applications are no longer being received and this job does not show up on the main job list.
| | |
| --- | --- |
| Reference #: | 21849 |
| Position Type: | Full-time |
| Location: | London, ON |
| Date Posted: | Apr 07, 2021 |
| Experience: | 1 Year |
| Education: | College Diploma (2 years) |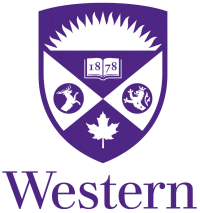 Job Description
Since 1878, Western University has been committed to serving our communities through the pursuit of academic excellence and by providing students, faculty, and community members with life-long opportunities for intellectual, social, and cultural growth. We seek excellent students, faculty, and staff to join us in what has become known as the "Western Experience" - an opportunity to contribute to a better world through the development of new knowledge, new abilities, new connections, and new ways to make a difference.
The Department of Western Technology Services (WTS) is a central source committed to providing high quality, cost-effective technology solutions and services to the campus community in support of the teaching and research missions of the University. WTS works collaboratively with other IT groups within Western's faculties and administrative units to leverage centrally-supported technology solutions and services where appropriate. The WTS Services & Application Support Team is responsible for providing a broad range of 1st and 2nd level technical support for all WTS services and applications available to Western faculty, staff and students.
The Technology Support Specialist – Help Desk is a key member of the Services & Application Support Team. The successful candidate will be responsible for providing 1st level technical support for all Western Technology Services (WTS) services and applications, primarily related to Western Identity Management (IDM), and also including major technologies such as Email, Telephony, Web Content Management System (WCMS) and Learning Management System (LMS). The Technology Support Specialist – Help Desk ensures that the faculty, staff and students who use these services and applications have any technical questions resolved in a timely fashion either directly by the incumbent or with assistance from 2nd level support within the team or from others within WTS.
Qualifications
Education:
- College diploma in an information technology field or a university degree with a minor in an information technology field
- Relevant Information Technology certifications is preferred (ex: A+ certification, Microsoft Certified
Professional, etc.)
- University Degree Majoring in Computer Science or an Information technology field is preferred
Experience:
- 1 year of experience providing technical support and customer service
- Experience providing technical support and customer service in an academic IT environment is preferred
- Previous technical support experience with Western's major WTS services and applications such as Identity Management, Telephony, Email, WCMS and LMS is preferred
Knowledge, Skills & Abilities:
- In depth knowledge of computer system administration, including computer networks, operating systems, and application software
- Basic knowledge of email delivery technologies such as SPF records
- Basic knowledge of VoIP telephony technologies
- Knowledge of commonly-used concepts, practice s, and procedures to support campus wide applications including computer accounts, corporate data, email, LMS, IDM and WCMS
- Critical thinking and discernment to assess and scope areas for improvement and an ability to offer creative solutions
- Ability to understand customer needs and expectations, and to provide excellent customer service directly and indirectly to satisfy those expectations and resolve issues, in a professional and timely manner
- Ability and willingness to stay abreast of technological development and adapt efficiently to emerging priorities
- Demonstrated oral and written communication skills to effectively interact with technical and non-technical users from internal contacts up to senior management
- Ability to build and maintain lasting relationships wit h other departments and key business partners
- Maintains and applies up-to-date knowledge of discrete and integrated information systems elements relevant to your area of responsibility (hardware, software, and network)
- Positive, outgoing attitude with genuine customer service orientation
- Proven ability and natural inclination to interact with people in a professional, respectful and diplomatic manner
Interested applicants are asked to visit: https://recruit.uwo.ca to apply online to job reference #21849, by midnight on April 16, 2021.
The University invites applications from all qualified individuals. Western is committed to employment equity and diversity in the workplace and welcomes applications from women, members of racialized groups/visible minorities, Aboriginal persons, persons with disabilities, persons of any sexual orientation, and persons of any gender identity or gender expression.
Accommodations are available for applicants with disabilities throughout the recruitment process.  If you require accommodations for interviews or other meetings, please contact Human Resources at hrhelp@uwo.ca or phone 519-661-2194.