| | |
| --- | --- |
| Reference #: | COL00549-1821 |
| Position Type: | Full-time |
| Location: | London, Ontario |
| Date Posted: | Oct 12, 2021 |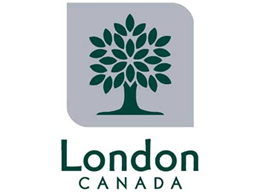 Job Description
Summary of Duties
Works under the direction of a Supervisor or designate. Responsible for washing and cleaning of all equipment and responsible for the minor maintenance and lubrication maintenance of mechanical equipment at garages.
Work Performed
Lubricates all mechanical equipment and changes oil and filters.
Visually inspects mechanical equipment during lubrication and reports on check sheets.
Performs minor mechanical repairs as required.
Prepares new or replacement vehicles and equipment for service.
Assists other employees in the division with heavy work.
Occasionally changes tires and wheel assemblies.
Moves vehicles and equipment to and from lubrication and wash areas, where applicable, and occasionally picks up parts and transports vehicles.
Uses hand and power tools and equipment, such as pressure grease guns, oil-changing equipment and power washer.
Prepares and maintains written work records, such as time sheets and PM inspection reports.
Cleans and inspects shop equipment, safety equipment and tools as required.
Washes trucks and other mechanical equipment. Cleans and degreases vehicles and equipment prior to preventative maintenance, inspections, and repairs.
As assigned, performs related duties which are transient, or of an emergency nature, or which are minor, but recurring.
Qualifications/Experience
Successful completion of Grade 12 in the Province of Ontario or equivalent.
Specialized Training & Licenses
Must have recognized wheel end training and certification.
Valid Class DZ Driver's Licence.
Working knowledge of Occupational Health and Safety Act.
Basic knowledge of equipment maintenance.
Must have CVWS (Commercial Vehicle Wheel Service) certificate as required by the Ontario Government.
Note: Shift work may be required.
Compensation and Other Information
$22.54 - $25.04 per hour
This posting is for 2 positions.
NOTE: Applicants may be required to complete a job related test.

Please attach all transcripts or relevant information to your application.
Our hiring process is in accordance with the City of London's Mandatory Proof of COVID-19 Vaccination Administrative Policy.
As an inclusive employer, we are committed to providing a fully accessible recruitment process. Please contact us at any time during the recruitment process and let us know what accessible supports you may need.
.
Application Contact Information