| | |
| --- | --- |
| Reference #: | COL00907-3407 |
| Position Type: | Full-time |
| Location: | London, Ontario |
| Date Posted: | Sep 21, 2022 |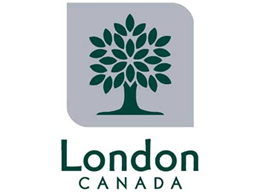 Job Description
Summary of Duties
Reporting to the Director of Municipal Housing; provides administrative and clerical support for management, Program, Technical and Financial Officers as well as the Housing Access Centre; maintains the City of London Housing webpage.
Work Performed
Composes letters and memoranda from instructions or notes. Undertakes word processing of letters, memoranda and reports.
Inputs, updates, sets-up and maintains data bases. Assists in the compilation of data for required reports. Prepares and updates monthly report on Operational Reviews, Technical Reviews, Annual and Quarterly Housing Provider Information Reports, and records all transactions with respect to these reports.
Receives visitors. Directs and/or responds to phone and e-mail enquiries. Receives, opens and distributes incoming mail, facsimile transmissions and courier parcels, and processes outgoing mail meeting required deadlines.
Develops, maintains and updates City Connect and the Web for Housing, which includes posting of all social housing related information including Housing Access Centre & How to Apply for Housing, Housing Division Notices, Local Rules & Policies, updated SHOAC minutes, Housing Directory and ensuring web based inquiries are responded to. Maintains and updates information for Affordable Housing Program for all new housing initiatives.
Establishes and/or maintains the various Housing Division filing systems.
Assists the Technical and Program Officers in the preparation of reports and information requests.
Maintains and submits payroll records. Records and prepares attendance records for the Housing Access Centre and the Housing Division for approval by Director of Housing.
Performs a variety of clerical tasks including photocopying, arranging meetings, monitoring and ordering office supplies for the Housing Access Centre and the Housing Division. Develops efficient and effective clerical procedures to enhance Division. Responsible for implementation upon
approval.
Maintains petty cash.
Assists in monitoring the Housing Division and Housing Access Centre administrative budgets.
Performs related duties as assigned. 
Qualifications/Experience
One year of a two year Community College Office Administration diploma.
Six months to one year related experience.
Specialized Training & Licenses
Skills and abilities in the following areas are necessary:
Typing speed required is 50 w.p.m.;
Excellent verbal and written communication skills;
Demonstrated proficiency in word processing, spreadsheets and various software.
Knowledge and experience in Web Publishing.
Compensation and Other Information
$36,834 - $53,508 (Level 6)
This position is being filled on a temporary full-time basis up to one year. 
This posting is for (1) opportunity. 
Other Information:
Current hours of Work: Monday - Friday from 8:30 a.m. to 4:30 p.m.
These hours of work are subject to change in accordance with the Collective Agreement and may include evening hours and Saturdays.
NOTE: Applicants may be required to complete a job related test.
Our hiring process is in accordance with the City of London's Mandatory Proof of COVID-19 Vaccination Administrative Policy
As an inclusive employer, we are committed to providing a fully accessible recruitment process. Please contact us at any time during the recruitment process and let us know what accessible supports you may need.
Application Contact Information