| | |
| --- | --- |
| Reference #: | COL01019-3146 |
| Position Type: | Full-time |
| Location: | London, Ontario |
| Date Posted: | Aug 04, 2022 |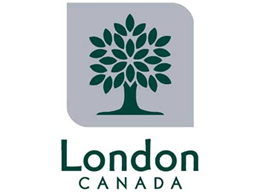 Job Description
Summary of Duties
Reports to the Division Manager and performs duties under the direction of a Manager in Construction Administration. Assists in the planning, contract administration and construction inspection of the City's existing water, road, and sewer infrastructure.
Work Performed
Prepares tender documents, quotations and requests for proposals. Develops engineering drawings and administers contracts involving sewer, water, and road construction and rehabilitation. Contract administration includes but is not limited to quantity estimates, cost estimates, agreements, addendums, specification development (i.e. special provisions), and payment certificates. Recommends approval for payment on invoicing and payment certificates.
Performs general construction inspection to ensure compliance with approved engineering drawings and requirements for work performed by others and reports difficulties and changes to the original work proposed.
Provides technical guidance and supervision over Construction Administration Technologist I personnel.
Investigates, evaluates, recommends and provides engineering solutions to problems associated with the Construction Administration water, road, and sewer programs, public inquiries and concerns.
Assists in the coordination of sewer and water maintenance programs.
Recommends adaptation or modification to technical methods or procedures dealing with deviations from accepted standards, precedents or situations.
Provides advice on interpretation and application of policies, standards, methods and procedures of the Division and Department to consultants, developers, contractors, members of the public, other Divisions, Departments, and government bodies.
Attends various committees and meetings on behalf of the Construction Administration Division.
Reviews engineering drawings submitted to the city by consultants, developers, contractors, and others to ensure compliance with the City of London and Provincial Standards.
Prepares correspondence and reports as required.
Maintains history records reports and statistics for sewer/watermain/road installations and repairs.

Performs related duties as assigned.
Qualifications/Experience
Three year Community College Civil Engineering Technology Diploma
One to two years related experience.


Specialized Training & Licenses
Full Member of the Ontario Association of Certified Engineering Technicians and Technologists (OACETT) or Associate Member of the Ontario Association of Certified Engineering Technicians and Technologists (OACETT) with full membership as a Certified Engineering Technologist completed within three years.
Skills and abilities in the following areas are necessary:
Valid Driver's Licence - Class G.
Working knowledge of the Occupational Health and Safety Act and Regulations for Construction Projects.
Working knowledge of civil engineering technology, contract administration and construction inspection and practices.
Compensation and Other Information
$55,175- $80,171 (Level 14)
This position is for Construction Administration.
Other Information:
Current hours of Work: Monday - Friday from 8:30 a.m. - 4:30 p.m.
These hours of work are subject to change in accordance with the Collective Agreement and may include evening hours and Saturdays.
NOTE: Applicants may be required to complete a job related test.
Our hiring process is in accordance with the Mandatory Proof of COVID-19 Vaccination Administrative Policy
As an inclusive employer, we are committed to providing a fully accessible recruitment process. Please contact us at any time during the recruitment process and let us know what accessible supports you may need.
Application Contact Information