Job Expired

This posting has expired and applications are no longer being received and this job does not show up on the main job list.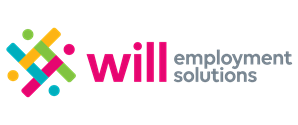 Job Description
Request for Proposals
Employment Sector Council Strategic Planning Consultant
The Employment Sector Council (ESC) is seeking a strategic planning consultant and facilitator to guide conversations on what structure would best support the needs of a sector in transformation.  The Employment Sector Council supports membership in Southwestern Ontario.   ESC training and tools are also accessed throughout the wider province.   ESC is a not for profit initiative that historically has had one staffing role to support the needs of its members and it is an unincorporated entity hosted at an anchor institution.    As the employment sector at a provincial level experiences an upcoming transformation and a new Service System Manager for the London CMA region will be announced shortly, the ESC wishes to retain the services of a third party consultant to guide a conversation to review its current strategic directions, structure and staffing model in support of the needs of its regional members.
ESC Mission:
ESC drives the prosperity of Southwestern Ontario by advocating, information, training, networking and collaborating with its members to enhance their capacities to further positive community impact.
ESC Strategic Priorities:
Information
Using various channels of communication, information is shared in a timely and efficient manner ensuring the greatest input, response, collaboration, or action required from members and the community ESC serves.
Networking & Collaboration
ESC enhances members' ability to build strong relationships within the sector, with employers, and with the community, while responding quickly and effectively to labour market needs.
Advocacy
As an independent, united voice for the employment sector, ESC advocates with courage and integrity on behalf of the sector, in support of effective, equitable employment services for everyone.
Training
ESC training builds organizational capacity of our membership by enhancing individuals' competencies and skills.
Sustainability
ESC has the necessary financial and staffing resources to fully support its operations and the needs of its membership on an annual and ongoing basis.
Timeline:
The timelines for this project would be from January to December 2023 with recommendations coming before a Steering Committee for decision by November 2023.
Desired Expertise:
Experience with the not for profit sector

Expertise on the employment sector and provincial employment transformations

Strengths in facilitating conversations and consensus based decision making with multiple stakeholders

Ability to work in a condensed time frame to move group from planning to decision and action
Budget:
The budget for this project is a maximum of $15,000.
If you would like to work with us, we would love to hear from you.   Send a proposal by Friday, January 6th at 4 pm to:
ESC Steering Committee/Employment Sector Council
c/o WILL Employment Solutions
141 Dundas Street, 4th Floor
London, ON N6A 1G3
Fax: 519-663-5377
Applicants may also choose to submit application electronically to
rfp@willemployment.ca
.
  Please reference: Planning/Employment Sector Council in subject Line.
WILL Employment Solutions values diversity in all its forms and recruits qualified individuals at all occupational levels that reflect the diversity of our clients and our community.  We strive to foster a workplace in which all individuals maximize their potential, regardless of their differences.  We are committed to providing accommodations for person with disabilities.  If you require an accommodation to complete this application, we will work with you to meet your needs.  Accommodation may be provided at all stages of the hiring process.
Please note that although we thank all applicants, only those being considered for an interview will be contacted by the ESC Steering Committee.