| | |
| --- | --- |
| Reference #: | 23881 |
| Position Type: | Contract |
| Location: | London, ON |
| Date Posted: | Sep 09, 2021 |
| Experience: | 2 Years |
| Education: | University Degree |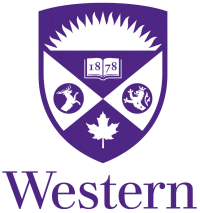 Job Description
Considered Canada's most beautiful University, Western's main campus spans 400 acres of Gothic-style buildings mixed with modern LEED-certified capital structures providing an idyllic environment for our community of scholars. The university is located in London, Canada, a safe, vibrant and welcoming community of more than 350,000 people serving as a regional medical and industrial hub for southwestern Ontario.
Facilities Management is responsible for the planning, development, construction, operation, maintenance and stewardship of all the buildings, infrastructure, sites and services within Western's campus community.
The Training Coordinator (Safety) is accountable for the coordination of effective and comprehensive training programs to assure a high level of service for employees within Facilities Management (FM), in compliance with government and University policies and procedures. The Training Coordinator will ensure systems and resources are in place to meet the on-going learning needs of all FM staff and will ensure that accurate records of all training are completed, up-to-date and maintained. Working closely with Directors, Supervisors and Managers, the Training Coordinator will also research appropriate training opportunities for staff and make necessary arrangements on behalf of the department Supervisor. In addition, working with Supervisors, the Training Coordinator will communicate training requirements and opportunities, work procedures and policies including legislative requirements.
Qualifications
Education:
- Undergraduate Degree in Human Resources, Adult Education or a related field; or Post-secondary degree, diploma or certificate in Health, Safety and Environment or related field
- Completion or working towards your CRST (Canadian Registered Safety Technician) is preferred
Experience:
- 2 years' experience in the design and delivery of training programs
- Previous experience in a unionized or public sector environment is preferred
Knowledge, Skills & Abilities:
- Strong knowledge of training/learning theories and methodologies
- Knowledge of the Workplace safety protection industry
- Communication skills to write clearly, and adapt communication style and content for intended audiences in a professional manner
- Ability to apply critical thinking to evaluate information and make appropriate decisions or recommendations
- Ability to effectively present information, and conduct training sessions and workshops
- Customer service skills with a desire to achieve results in a professional and timely manner
- Ability to identify and create opportunities to share knowledge and learning
- Detail-oriented with an ability to function and process information with high levels of accuracy
- Ability to employ a systematic and efficient approach to work, adapting readily and effectively to changing priorities and demands
- Ability to take responsibility for own work and ensure that deadlines are met and outcomes are achieved
- Computer skills with the ability to creatively use and integrate technology to improve quality and outcomes
- Ability to identify opportunities for improvement, while being open to trying new ideas and working methods
- Ability to work independently and effectively as a member of the team to achieve department goals
Interested applicants are asked to visit: https://recruit.uwo.ca to apply online to job reference #23881 by midnight on September 29, 2021.
The University invites applications from all qualified individuals. Western is committed to employment equity and diversity in the workplace and welcomes applications from women, members of racialized groups/visible minorities, Aboriginal persons, persons with disabilities, persons of any sexual orientation, and persons of any gender identity or gender expression.
Accommodations are available for applicants with disabilities throughout the recruitment process. If you require accommodations for interviews or other meetings, please contact Human Resources at hrhelp@uwo.ca or phone 519-661-2194.