Job Expired

This posting has expired and applications are no longer being received and this job does not show up on the main job list.
| | |
| --- | --- |
| Reference #: | COL01196-3718 |
| Position Type: | Full-time |
| Location: | London, Ontario |
| Date Posted: | Nov 15, 2022 |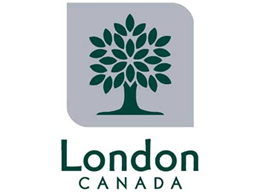 Job Description
Summary of Duties
Reports to the Manager I, Accounting, or alternate Manager in Financial Services. Ensures the effective and timely process of the Corporate accounts payable cheque run and monthly purchasing card process, including the research and control of supporting documents as they relate to accounts payable vouchers and cardholder statements.
Work Performed
Controls and initiates accounts payable cheque run and monthly purchasing card process.
Assists with the supervision of accounts payable staff and the training of corporate users for accounts payable procedures and data entry.
Approves data entry batching for account payments as they relate to the Corporate cheque run, ensuring compliance with Corporate policy.
Processes accounts payable vouchers ensuring supporting documentation and authorizations are complete and accurate.
Coordinates and controls distribution of accounts payable vouchers for input and ensures accuracy and deadlines are complied with.
Assists with corporate compliance with sales tax and other applicable tax legislation in regards to accounts payable transactions and data entry documents.
Processes manual cheques on an emergency basis, as required.
Controls and initiates monthly payment interfaces, including, but not limited to: phone charges, utilities and stationary.
Verifies information and resolves queries regarding accounts payable and Purchasing Card transactions.
Ensures Corporate advantages are complied with, as they relate to discounts available; attempts to avoid all penalties to maximize cash flow on accounts payable transactions.
Ensures all related administrative policies are adhered to.
Investigates documents as they relate to the stop payment of lost cheques and preparation of bonds of indemnity; cancels and re-issues replacement cheques.
Obtains through direct contact with a Financial Institution, the current rate of exchange to process payment of accounts in U.S. funds.
Coordinates the review of Purchasing Card cardholder statements by accounts payable staff and Purchasing & Supply.
Assists with resetting user passwords and entering cardholder information in the Purchasing Card Software and ensures confidentiality of same.
Reviews purchasing card forms prior to submission to the applicable Financial Institution.
Recommends enlisting new Purchasing Card cardholders and assigning card limits and restrictions.
Assists in year end process and responds to auditors as required.
Maintains master vendor file.
Performs related duties as assigned.
Qualifications/Experience
Two year Community College Business - Accounting Diploma.
One year of previous related experience.
Specialized Training & Licenses
Skills and abilities in the following areas are necessary:

Keyboarding speed required is 50 w.p.m.
Demonstrated proficiency in word processing, spreadsheets and various software.
Compensation Range
$45,167 - $63,507 (Level 9)
Other Information
Current hours of Work: Monday - Friday from 8:30 a.m. to 4:30 p.m.

These hours of work are subject to change in accordance with the Collective Agreement and may include evening hours and Saturdays.
NOTE: Applicants may be required to complete a job related test.
Application Contact Information