| | |
| --- | --- |
| Position Type: | Contract |
| Location: | London, Ontario |
| Date Posted: | Oct 15, 2017 |
| Experience: | 2 Years |
| Education: | University Degree |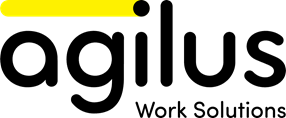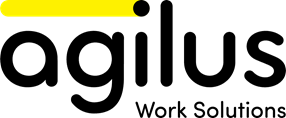 Job Description
Talentcor London is currently recruiting for our client, a London based multi-national organization considered a leader in the manufacturing sector.

We are looking for a Sourcing Agent
Job Summary
Follows a variety of clearly defined procedures under general guidance within sourcing areas such as raw materials, supplies, equipment, services, process/transactional, MRO.
Works independently, although the scope for discretion is limited and the output is reviewed periodically while in progress. The work priorities are defined with the manager/supervisor.
Job Responsibilities
Uses sourcing theories and practices to provide guidance and/or training to support level co-workers within the same or job-related work group.

Handles inquiries of moderate scope and complexity.

Uses basic analytical skills to interpret information, examine variables, draw conclusions, and assess alternative methods. Most complex problem solving may require the use of increased judgment to handle some variations in conditions or operations, making decisions based on selecting from alternative courses of action using greater adaptation to circumstances when necessary.

Decisions or actions may impact the operational effectiveness of work operations, schedules, or performance goals.

Work tasks typically encompass concepts within one discipline/practice within one department/location.




 




Working tasks might include:




 
Executes approved contracts and monitors supplier performance, maintaining a working relationship with suppliers

Involvement in market research, supplier interviews, and collection of supplier performance information and raw material risk analysis data

Analyzes price change announcements and the impact on the price for raw materials, goods and services

Keeps updated on the competitiveness of current and potential suppliers

Gathers and analyzes data to update and maintain the Global Project System (GPS).

Assists with developing and analyzing requests for proposals (RFP), information (RFI), quotes (RFQ), etc.

Assists with minimizing total product and process cost by participating in cost reduction efforts.

Assists with processing supplier payments, debits, credits or adjustments.

Ensures compliance to internal procure-to-pay business rules and SOX controls.

May provide Subject Matter Expert production support for procure-to-pay process.

Participates in and may lead project teams.

Interaction is focused on answering routine questions directly related to the professional discipline, as well as exchanging factual information with an audience knowledgeable in the subject area.

Actively participates in relevant corporate programs/initiatives, complies with professional and quality standards, complies with corporate policies and procedures, and acts in a manner consistent with company values and ethical standards.
The job also requires performing other duties as assigned.
If you are interested in applying to this position, please forward your resume to Christine Oakley at coakley@talentcor.com
Talentcor would like to thank everyone for their interest; however, only the most qualified candidates will be contacted.
Accommodations for job applicants with disabilities will be provided upon request during the recruitment, assessment, selection and placement process.
Alternate format available upon request. We encourage you to visit our website www.talentcor.com regularly to stay up-to-date on new career opportunities.