Job Expired

This posting has expired and applications are no longer being received and this job does not show up on the main job list.
| | |
| --- | --- |
| Reference #: | 27700 |
| Position Type: | Full-time |
| Location: | London, ON |
| Date Posted: | Nov 15, 2022 |
| Experience: | 2 Years |
| Education: | University Degree |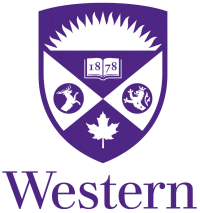 Job Description
Classification & Regular Hours
Hours per Week: 35
Salary Grade: Level M
About Western
Since 1878, Western University has been committed to serving our communities through the pursuit of
academic excellence and by providing students, faculty, and community members with life-long opportunities
for intellectual, social, and cultural growth. We seek excellent students, faculty, and staff to join us in what has
become known as the "Western Experience" - an opportunity to contribute to a better world through the
development of new knowledge, new abilities, new connections, and new ways to make a difference.
About Us
Housing and Ancillary Services is committed to provide a first-class residence experience for over 5,300
Western students and high quality townhouse and apartment accommodation for upper year students,
graduate students and families while supporting the academic mission of the University and ensuring
profitability and cost effectiveness of the Housing operation. We provide thriving residence communities which
engage our diverse student population.
Responsibilities
The Financial Assistant (Housing Accounts Associate) is responsible for daily reconciliation of the residence
fee receivables and rent deposits on the University's general ledger. In consultation with the Housing Accounts
Manager, the role follows up on overdue residence and Western Apartment accounts. In the summer months
this position assists with residence and individual room assignments for incoming residents. The role provides
assistance to the Rental Assistants (for the University-owned apartments) to resolve any tenant payment
concerns as well as other database issues, and will confirm tenant information, and that any accounting
adjustments are reflected on the Housing database. The role also assists the Housing Accounts Manager with
the residence meal plan administration.
Qualifications
Education:
- 3 Year University Bachelor's Degree, including accounting/financial courses
Experience:
- Two years' accounting and database management experience using computerized accounting systems
- Two years of customer service and administrative experience
Knowledge, Skills & Abilities:
- Intermediate computer skills in Microsoft Office (Word, Excel) and database management skills
- Strong customer service skills to handle enquiries and resolve issues in a professional and timely manner
- Strong attention to detail and an ability to process information with a high level of accuracy
- Demonstrated ability to work independently and take initiative and follow through on work assignments
- Results-oriented with an ability to handle many tasks and maintain a high level of individual and team
performance
- Ability to establish and build healthy working relations and partnerships with clients, peers and external
stakeholders
- Ability to work in a fast-paced environment, meet tight deadlines and adapt to growth and change
- Judgment, analytical and problem solving skills with a consultative and collaborative approach to
addressing issues and opportunities
- Excellent verbal and written communication skills and confidence dealing with all levels of an organization
- Self-motivated multi-tasker with strong organizational skills
- Knowledge of Accounting Principles (GAAP)
- Knowledge of the Ontario Residential Tenancies Act preferred
Interested applicants are asked to visit
https://recruit.uwo.ca
for further information and to apply online referencing job #27700 by 11:59PM on November 29, 2022
Union Statement
Western welcomes applications from all qualified individuals; however, it is the university's policy to give first
consideration to all qualified UWOSA applicants.
Western Values Diversity
The University invites applications from all qualified individuals. Western is committed to employment equity
and diversity in the workplace and welcomes applications from women, members of racialized groups/visible
minorities, Indigenous persons, persons with disabilities, persons of any sexual orientation, and persons of any
gender identity or gender expression.
Accommodations are available for applicants with disabilities throughout the recruitment process. If you
require accommodations for interviews or other meetings, please contact Human Resources at
hrhelp@uwo.ca or phone 519-661-2194.
Please Note:
Effective September 7, 2021, all employees and visitors to campus are required to comply with
Western's COVID-19 Vaccination Policy.
We thank all applicants for their interest; however, only those chosen for an interview will be contacted.