| | |
| --- | --- |
| Position Type: | Contract |
| Location: | St Thomas, ON |
| Date Posted: | May 11, 2023 |
| Experience: | 1 Year |
| Education: | N/A |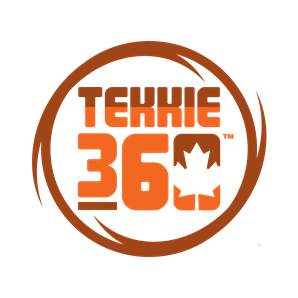 Job Description
The Lucky Tekkie Inc. (O/A TEKKIE 360) is a Canadian marketing company focused on building bridges for a better today. We provide Marketing Without Strings™. We work with businesses and organizations across Canada and the US to deliver solutions that empower people to better manage their systems and work processes. A major part of our objective is to deliver solutions that have real impact by solving problems for people, businesses and organizations.
We recently received a contract with a Toronto-area technology company. To further advance our corporate objectives, we have an immediate opening for multiple Elite Recruitment Specialists (ERS) to join our small, but mighty team on a part-time or full-time, contract basis. This is an entry-level position and may lead to other opportunities. You will be tasked with recruiting attendees for our industry events while earning commission for successful registrations. This position reports directly to the CEO and is a 100% commission-only role. Paid 5-day orientation/training is provided.
Elite Recruitment Specialist Responsibilities:
Recruiting attendees for industry events across Canada and the US
Identifying future needs and developing recruitment strategies
Collaborating with the CEO to maximize attendees for corporate events
Attracting suitable attendees through websites, databases and other appropriate channels
Conducting interviews with managers, directors and executives
Promoting the company's reputation and attractiveness as a marketing and technology leader
Keeping up-to-date on relevant training, legislation and regulations
Elite Recruitment Specialist Requirements:
High school diploma or GED (preference for post-secondary in marketing, business, technology or similar)
1-2 years of sales or marketing experience
The ability to conduct different types of interviews
Experience with recruitment processes and databases (we use Hubspot)
The ability to apply, design and implement recruiting strategies
Excellent communication skills
Good interpersonal skills
Good decision-making skills
A working knowledge of sales/marketing, business and technology
Quiet working environment (home office)
Your own laptop/notebook (Chromebook not compatible)
High speed internet with direct Ethernet connection
Headset with noise-cancellation
What we provide:
Paid 5-day orientation/training (on-site), Monday-Friday (9:30am-3:30pm @ EBRC)
Competitive commission rates and bonuses (may convert into base + commission)
Earn up to $1000 or more per week
Free gym membership (after three months)
Ongoing support/training/coaching
Casual dress policy
Flexible schedule (we recommend Monday-Friday 1pm-7pm or 11am-7pm ET)
Work from home (skip the commute)
Company social events
Advancement opportunities
*** WE ARE CURRENTLY HIRING FOR A 6-WEEK PILOT PROJECT ***
Upon successful completion of the Pilot Project, the Elite Recruitment Specialist may get their contract renewed for a 1-yr term or hired directly with the company. This Pilot Project is an excellent opportunity to build your experiences and take part in a rewarding project. Students (with or without their OSSD) who have open availability are encouraged to apply. This Pilot Project runs from June 5th-July 15th. You are required to attend the full 5-day orientation/training at the Elgin Business Resource Centre in St. Thomas. The next training date is June 5th-9th. We offer a small, tight-knit working environment where individual contributions are appreciated, recognized or awarded. Important: This is a 100% commission-based role with paid 5-day orientation/training. Destiny's calling! Will you answer the call?
Interested candidates:
Submit your application by following this link