| | |
| --- | --- |
| Reference #: | COL00238-905 |
| Position Type: | Full-time |
| Location: | London, Ontario |
| Date Posted: | Feb 19, 2021 |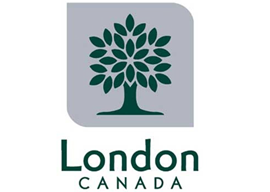 Job Description
Summary of Duties
Reporting to the Manager III Facilities Maintenance & Operations and in collaboration with the Supervisor II Facilities Operations, the Facilities Operations Coordinator will monitor, maintain, and assist with the coordination of work requests/orders for the Facilities Maintenance & Operations team. Provide administrative, clerical, and technical duties associated with facilities maintenance operations.
Work Performed
Enter all work order information from maintenance staff into enterprise software and other facility application software. Generate new service requests for items identified by front line staff during the work order close out process. Modify and update work orders & tickets associated with all work requests. Ensure all pertinent details are entered appropriately.
Review all work requests that are entered into enterprise software and related applications. Assist with the creation of work packages and check that all pertinent information such as: Electrical Safety Packages (ESP's), Working at heights, hot work permits, and other documentation are included at time of scheudling.
Review and monitor open work orders & tickets on a daily basis. Liaise with the maintenance staff/supervisors to determine work order status and update as required.
Assist with managing and maintaining all data, including key performance indicators pertaining to facility assets, equipment and maintenance work.
Liaise with Facilities Maintenance Planner and Asset Management System Analyst (AMSA) to ensure work load for maintenance Supervisors\staff are load leveled and balanced with Preventative Maintenance & Reactive Maintenance work orders.
Maintain enterprise software daily to ensure accurate notes and work order statuses are up to date, and support any additional "follow up\spin off" work requests are generated.
Check that all information (staff time, material used, H&S documentation, credit card slips, invoices, etc.) are available when work order is completed and report any discrepancies to the Facilities Operations Supervisor.
Work with Maintenance Planner and Asset Management Software Analyst to run Preventative Maintenance (PM) scheduler weekly, monthly or as required, and manage PM work orders.
Complete and maintain staff attendance payroll records, codes invoices and credit card receipts in preparation for sign off by Manager\Supervisor.
Perform a variety of clerical duties such as filing using a variety of media (hard copy, electronic), checking, sorting, distributing, records keeping, telephone answering and handling mail.
Liaise with other Service Area staff.

Perform related duties as assigned.
Qualifications/Experience
Completion of a two year College Diploma in a mechanical, or building science discipline.
Experience:
Previous experience not required.
Specialized Training & Licenses
Skills and abilities in the following areas are necessary:
Business skills and training with computer systems, MS Suite products, and experience with enterprise software, especially JD Edwards, is an asset.
Ability to work independently with minimum supervision in a fast-paced environment with shifting priorities and timelines.
Compensation and Other Information
$42,325 - $58,992 (Level 8)
This is a permanent position being filled on a temporary basis for up to 2 years.
Other Information:
Current hours of Work: Monday - Friday from 8:00 a.m. to 4:00 p.m.
These hours of work are subject to change in accordance with the Collective Agreement and may include evening hours and Saturdays.
NOTE: Applicants may be required to complete a job related test.
As an inclusive employer, we are committed to providing a fully accessible recruitment process. Please contact us at any time during the recruitment process and let us know what accessible supports you may need.
Application Contact Information