| | |
| --- | --- |
| Reference #: | COL00236-901 |
| Position Type: | Full-time |
| Location: | London, Ontario |
| Date Posted: | Feb 17, 2021 |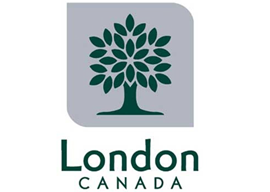 Job Description
Summary of Duties
Reports to Manager(s) or designate. Determines initial and continuing eligibility for persons in receipt of Ontario Works. Completes necessary supporting documentation and provides ongoing case management support in both official languages (English and French).
Work Performed
Maintains knowledge of the Ontario Works Act of Ontario and its regulations and periodic supplements, the Provincial Ministry of Community and Social Services guidelines and municipal policies and guidelines, and community resources.
Completes all necessary Province of Ontario and municipal documentation in compliance with regulations and guidelines.
Checks and assesses income, assets and circumstances to establish initial and continuing eligibility and issues financial assistance (including the review of all third party verification information).
Assesses participant's employability, develops an individual case plan and refers him/her to appropriate agencies in order to assist in the shortest route to self-sufficiency.
Monitors caseload to determine ongoing eligibility.
Ensures continuing information as to participant's circumstances is recorded on the participant's file for accurate records.
Maintains all required documentation for data processing and statistical purposes.
Continues to check on participant's availability for employment or eligibility for other Government Benefits or Income.
Arranges, when applicable, recovery of assistance provided from various sources.
Refers and advocates on behalf of participants to other agencies or persons for professional assistance.
May be required to attend Appeal hearings and, from time to time, court hearings.
Performs related duties as assigned.
Qualifications/Experience
Completion of a two year Community College Social Services Worker Diploma.
Written and oral proficiency in both official languages (English and French).
One to two years related experience.
Specialized Training & Licenses
Skills and abilities in the following areas are necessary:
Demonstrated proficiency in word processing, spreadsheets and various software.
Valid Driver's license - Class G.
Compensation and Other Information
$46,252 - $65,530 (Level 10)
This position is being filled on a temporary basis for up to 2 years.
This position is currently under review.
This posting is for 4 positions.
Other Information
Current hours of Work: Monday - Friday from 8:30 a.m. to 4:30 p.m.
These hours of work are subject to change in accordance with the Collective Agreement and may include evening hours and Saturdays.
NOTE: Applicants may be required to complete a job related test.
As an inclusive employer, we are committed to providing a fully accessible recruitment process. Please contact us at any time during the recruitment process and let us know what accessible supports you may need.
Application Contact Information