| | |
| --- | --- |
| Reference #: | COL01205-3737 |
| Position Type: | Full-time |
| Location: | London, Ontario |
| Date Posted: | Nov 22, 2022 |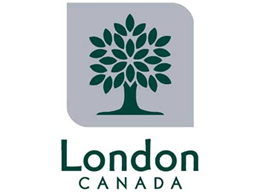 Job Description
Summary of Duties
Area of Focus: Application and Project Management, Process and Requirement Elicitation
Reporting to the Manager, the Supervisor, Database Administrator has accountability, through management and supervision, for the administration of database resources and services across the Corporation while ensuring high levels of data availability and data integrity.
Work Performed
Manage and support the viability of the database environments to ensure reliability and stability of Corporate data.


Ensure the security and integrity of data, including data used in labour relations matters, by implementing appropriate security measures according to policy and procedures with respect to users, roles, privileges.


Manage, review, assign, delegate and direct the work functions of employees, including Information Technology Services teams.


In conjunction with the Manager and Human Resources, maintain working relationships with the union by following the terms of the collective agreement.


Undertake corrective action regarding conduct issues with employees in conjunction with the Manager and Human Resources.


Conduct and/or assist in the performance management and evaluation of employees.


Provide information, orientation, training, instruction and supervision as required to assist employees in performing their work functions.


Maintain quality service by establishing and enforcing Corporate organization standards.


Coordinate and ensure enforcement of systems, policies and procedures.


Monitor database system details within the database, including stored procedures and execution time, and implement efficiency improvements.


Implement databases for purchased and in-house developed solutions.


Remediate database access and performance issues.


Develop, implement, maintain and ensure change management for database environments.


Participate in the review and adherence in the overall ITS governance.


Manage and/or participate in projects in various roles and responsibilities.


Conduct performance management reviews of project resources.


Conduct investigations (including MFIPPA, employment, corporate policies etc.); document findings and provide written/verbal reports as required.


Conduct research and makes recommendations on database products, services, protocols, and standards in support of procurement and development efforts.


Conduct analysis and evaluation for the overall database architecture strategy, departmental needs and employee requirements.


Contribute to team effort by accomplishing related results as needed.


Perform other duties as assigned.


Qualifications/Experience
University Degree in Computer Science or three year Post Secondary Business Information Systems Diploma, or equivalent.


A minimum of five (5) years of experience in managing Enterprise class (MS SQL, Oracle) databases.  Detailed knowledge of database concepts, platforms and implementation strategies including database clustering.


Specialized Training & Licenses
Skills and abilities in the following areas are necessary:
Oracle DBA Certified Associate / Professional and/or Microsoft MCSE.  Data Platform certification is required.


Certification in ITIL (Foundation) is an asset.


Experience and demonstrated effectiveness supervising and coaching staff. 


Compensation and Other Information
$84,889 to $110,855
This position is currently under review.
Our hiring process is in accordance with the  Mandatory Proof of COVID-19 Vaccination Administrative Policy
As an inclusive employer, we are committed to providing a fully accessible recruitment process. Please contact us at any time during the recruitment process and let us know what accessible supports you may need.
Application Contact Information