| | |
| --- | --- |
| Position Type: | Full-time |
| Location: | London, ON |
| Date Posted: | Jun 25, 2020 |
| Experience: | 2 Years |
| Education: | University Degree |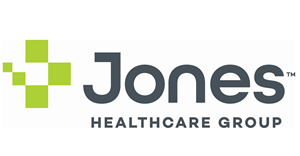 Job Description
Jones Healthcare Group is a market leader in advanced packaging and medication dispensing solutions and is celebrating 100 years serving health and wellness markets. The privately held company is aggressively investing growth capital with plans to invest $20 million into the business over the next two years. 
"Over a century ago, Jones provided apothecary packaging to help pharmacists safely dispense medication to patients," says Ron Harris, President & CEO at Jones. "One thing has never wavered since our beginning – we have always been focused on wellness. It's in our DNA."
Through its three business units (Cartons & Labels, Pharmacy & Medication Adherence, Packaging Services) and two European subsidiaries, Venalink UK and Venalink Spain, the company aligns closely with a continued vision to advance healthcare with progressive packaging platforms that put consumer well-being first and respond to evolving market needs. 
Summary of position
Reporting to the Manager, Business Analysis, this position represents a liaison between business units and Corporate Technology Services. The Sr. Business Analyst is responsible to scope new projects and support the delivery of them. 
This role will help guide the business through functional analysis with the goal of identifying deliverables and defining the clear scope for initiatives.  Once the scope for an initiative is clearly defined, this position will facilitate implementation of the change (with the support of technical resources) along with associated acceptance testing.  Major technologies used at Jones include SAP, SQL Server, Insite E-Commerce, Visual Manufacturing, MS Office / Exchange. 

There is flexibility to support a remote work model, but the candidate must have the ability to work on-site as needed to support our customers.
If you love
working in diverse teams of business and technology professionals in all aspects of IT project management, then this position will be of interest to you.
If you get excited
by business transformation and process improvement, then this position is a perfect fit for you.
If you are naturally
curious and a problem solver, able to see possibilities with technology and business process, then you'll want to consider this opportunity.
Here are some different activities you'll be asked to do:
Provide partnership and business analysis expertise to our business units:

Pharmacy and Medication Adherence

Cartons and Labels

Packaging Services

Shared Services
Systematize process for technology-supported business process change through:

Project management

Requirements gathering

Business and technology solution design and technical writing

Software and user acceptance testing
Training colleagues on existing and new technology supported business process.
If you've got:
a degree or professional diploma in Computer Science, Business, Engineering or a related field

great relationship building and communication skills

2+ years of work experience in Business Analysis
Experience in SAP, Infor Visual Manufacturing or other ERP software (an asset) 

Experience leading and participating in transformative projects using enterprise-scale systems or other outsourced solutions (an asset)
We'd like to hear from you!
Please forward a cover letter and resume to michelle.cvetkovic@joneshealthcaregroup.com 
While we thank all candidates for their interest, only those selected for an interview will be contacted.
As part of our commitment to accessibility for all persons with disabilities, Jones Healthcare Group will, upon the request of the applicant, provide accommodation during the recruitment process to ensure equal access to applicants with disabilities. Please contact the Jones Human Resources department at 519.451.2100 about your needs, and we will consult with you to ensure suitable accommodation is provided.
For all feedback on equity and accommodation needs, please also contact the Human Resources department.