Job Expired

This posting has expired and applications are no longer being received and this job does not show up on the main job list.
| | |
| --- | --- |
| Reference #: | COL00631-3397 |
| Position Type: | Part-time |
| Location: | London, Ontario |
| Date Posted: | Sep 20, 2022 |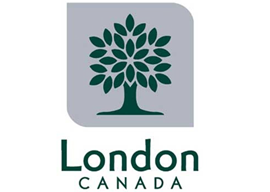 Job Description
Summary of Duties
Registered Nurses perform their role within their scope of practice as outlined by the College of Nurses of Ontario and other applicable legislation. (e.g. Personal Health Information Protection Act, H.F.A and Rest Homes Act, Long Term Care Statute Law Amendment Act, Regulated Health Professions Act, Consent to Treatment Act and Substitute Decisions Act, Occupational Health and Safety Act, Health Promotion and Protection Act, WSIB ACT, etc). 
The Registered Nurse is responsible to the Assistant Director of Care.  The Registered Nurse will provide professional nursing care to residents and monitor care given by Registered Practical Nurses and unregulated staff.  He/she is required to assess, plan, direct and co-ordinate all activities necessary for the management of the home area or the entire home (as charge nurse) and will work closely with the Director of Care,  Attending Physicians and the Inter-disciplinary Team.
Work Performed
Assessment:
Complete resident assessments as required for new admissions and readmissions from hospital, quarterly and on change in resident status in accordance with policy and standards of the MOHLTC and Dearness Services.


Initiate, co-ordinate, assess and evaluate interdisciplinary resident care delivery using the nursing process, on admission and readmission, quarterly or when there is a change in health status.


Ensure that outcomes of all assessments are communicated to the appropriate discipline as required for further evaluation and intervention.


Alert Infection Control Nurse and/or Public Health Nurse and/or Public Health in the event of a suspected outbreak.


 
Care Planning:
Monitor the care provided and assist updating care plans as required.


Provide nursing care in response to assessed needs and in accordance with administrative policies, physician's orders, established standards and nursing principles within the scope and training of licensure.


Assist the physician in the development and implementation of diagnostic and therapeutic measures as deemed necessary for optimal resident care delivery.


Ensure the safe administration of medications and treatments as prescribed by the physician.


Maintain accurate and complete records of medication and nursing care delivery.


Communicate the plan of care to the resident / SDM ensuring that treatment decisions are informed and respectful of the resident's wishes.


Have a professional working knowledge of all equipment used in the delivery of nursing care and ensure the safe use of same by other members of the team.


Ensure care plans provide Level of Care documentation accurately.


 
Evaluation:
Ensure that the resident's plan of care is evaluated with other members of the interdisciplinary health care team post admission at least quarterly and updated to reflect current assessed needs with status change.


Communicate this evaluation to the resident / Substitute Decision Maker.


Complete assigned resident quarterly nursing summaries on schedule.


 
Qualifications/Experience
Organization and Communication:
Assume the responsibility of the Nursing Team Leader as required and provide nursing leadership to the home and complete electronic 24 hour shift report for the Director of Care and the Assistant Director of Care to whom she/he reports.


During your assigned shift, read Unit Planners and make rounds of your units to ensure knowledge of all High Risk Residents and situations on your Resident Home Areas


Take responsibility for notifying the Manager on call, Director of Care and/or the Administrator as necessary and always in an emergency.


Deal tactfully and courteously with residents, resident's family, visitors and other team members in a positive manner.


Communicate changes in resident health status and identified interventions to other members of the team.


Be responsible for the regular review of resident assignments and nursing process changes.


Monitor and provide leadership to nursing staff and support and encourage RPNs as needed.


Complete and submit Internal Incident reports as per policy and Unusual Occurrence Reports as per policy to the MOHLTC as required.


Keep assigned Assistant Director of Care updated on daily operation and operational issues of assigned units.


Assist in orientation / training and leadership of nursing service personnel including performance management activities.


Address issues of conflict.


Support RPNs' as needed regarding clinical issues and monitor ensuring that care is delivered as per the plan of care.


Ensure that staffing is replaced according to current scheduling practices and notify Assistant Director of Care or the Director of Care for over-time approval prior to initiating.


Ensure the safekeeping of drug and narcotic keys in accordance with professional standards.


Participate in Quality Improvement/Risk Management through completion of audits and corrective action as required, assist in the analysis of indicators and identification of action plans.


Participate in committees and assist with in-service education & research where applicable.


Performs other related duties as required.


 
Specialized Training & Licenses
Current Certificate of Competence from the College of Nurses of Ontario verified upon date of hire & reviewed annually.


Experience in gerontology or long-term care nursing preferred.


Skill in planning for, co-ordinating and leading other nursing personnel and support service staff.


Proficiency in interpersonal communication skills, both written & verbal.


Computer skills: has a working knowledge of the internet, Microsoft word and keyboarding skills.


Clear Police Clearance.


Current CPR Certification.


 
Compensation and Other Information
Start- $42.21 per hour
1 Yr - $43.45 per hour
2 Yr- $44.73 per hour
3 Yr- $46.10 per hour
4 Yr- $47.46 per hour
This posting is for (1) permanent part-time opportunity. 
Our hiring process is in accordance with the  Mandatory Proof of COVID-19 Vaccination Administrative Policy
As an inclusive employer, we are committed to providing a fully accessible recruitment process. Please contact us at any time during the recruitment process and let us know what accessible supports you may need.
Application Contact Information