Job Expired

This posting has expired and applications are no longer being received and this job does not show up on the main job list.
| | |
| --- | --- |
| Reference #: | COL01318-4376 |
| Position Type: | Full-time |
| Location: | London, Ontario |
| Date Posted: | Mar 28, 2023 |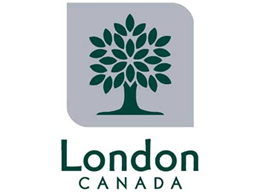 Job Description
Summary of Duties
Works under the direction of the Supervisor or designate. Performs a variety of customer service, hospitality and guidance duties ancillary to the security, maintenance, and activation baseline services conducted in the Core Area by other service areas.
Work Performed
Provides a friendly presence in the Core Area by proactively interacting with residents, visitors and business owners on a recurring basis, while performing assigned tasks along a prescribed route or in a prescribed area.
Acts as a regular liaison to cultivate courteous and constructive working relationships with Core Area property owners and occupants, business owners, residents, and visitors.
Maintains ongoing knowledge of City Divisions and Service Areas and partner agency services required to assist the public.
Offers information and responds to general inquiries while engaging with the public, as required.
Identifies and reports cleanliness, security, safety and public health issues to the appropriate service areas and partners, including but not limited to the London Police Service, Coordinated Informed Response, Municipal Law Enforcement Services, Special Events and Roadside Operations.
Performs related duties as assigned which are transient, or of an emergent nature or which are minor but recurring.
Required to be outside in a variety of weather.
Performs evening and weekend job-related duties, as required.
Qualifications/Experience
Grade 12 Diploma, or equivalent.
6 months experience in a previous customer/client service or outreach role or equivalent.
Specialized Training & Licenses
Excellent oral communication and customer service skills.
An outgoing and extroverted demeanour and the ability to proactively engage and interact with a variety of people.
Able to anticipate, prevent, identify and solve problems as they arise.
Ability to work outdoors for long periods of time including moving around by foot, bike or alternative mobility device.
Current First Aid/CPR certificate or ability to obtain.
Ability to speak a second language considered an asset.
Training in de-escalation techniques and in crisis intervention, considered an asset.
Training in safe handling and disposal of sharps, considered an asset.
Compensation and Other Information
$36,834 - $53,508 (Level 6) 
This is a temporary position up to December 31, 2023. 
This posting is for 3 positions.
Current hours of Work:
•    Starting no earlier than 7 AM and ending no later than 11 PM Monday to Saturday
•    Starting no earlier than 7 AM and ending no later than 8 PM Sunday
These hours of work are subject to change in accordance with the Collective Agreement and may include evening hours and Saturdays. Shift premiums and weekend premiums will be paid in accordance with the Collective Agreement. 
Uniforms are required and will be provided. 
NOTE: Applicants may be required to complete a job related test. 
As an inclusive employer, we are committed to providing a fully accessible recruitment process. Please contact us at any time during the recruitment process and let us know what accessible supports you may need.
Application Contact Information