Job Expired

This posting has expired and applications are no longer being received and this job does not show up on the main job list.
| | |
| --- | --- |
| Position Type: | Full-time |
| Location: | St. Thomas, ON |
| Date Posted: | Dec 18, 2020 |
| Experience: | 5 Years |
| Education: | High School Diploma |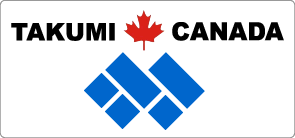 Job Description
JOB TITLE:
Supervisor, Manufacturing
ABOUT US:
We are a climate controlled Japanese Automotive Parts Manufacturer in the St. Thomas, ON region and are seeking a highly motivated, energetic, and qualified Manufacturing Supervisor

to fulfil the roles and responsibilities pertaining to the supervision of operations in multi-departments.  We are looking for someone with supervisory experience within a manufacturing environment, and who demonstrates strong planning and organization skills in order to effectively execute daily position requirements.  The ideal candidate will have 5-7 years of manufacturing experience within a supervisory role, have a strong understanding of metal stamping and welding operations, and be able to demonstrate proven leadership ability with strong interpersonal and communication skills to carry out programs directed toward fulfillment of business objectives.
WHAT WE OFFER:
Comprehensive extended group benefits plan (Medical / Dental / Paramedical / STD / Life Insurance)

Matching group RRSP plan with 3% company match of gross earnings

Annually evaluated company bonus

Training and development opportunities

Climate controlled working environment
ESSENTIAL FUNCTIONS:
Performs accident investigation and completes incident reports.

Ensures that all company Members are working safely at all times and wearing the PPE prescribed safety equipment. 

Interprets company policies to hourly Team Members and enforces government safety & environmental regulations.

Ensures that all company rules and procedures are properly followed.

Directly supervises the work of the Manufacturing Group Leaders, Team Leaders and Team Members.

Improves quality performance through process control, training and enforcement of work instructions.

Participates in quality investigations in a timely fashion and provides details with respect to root cause analysis and counter measures.

Develops daily/weekly manpower requirements and schedules personnel accordingly.

Monitors daily manpower requirements and informs Group/Team Leaders of any vacations or absences.

Collects/analyzes daily Team Member efficiencies (quota) and works with Group/Team Leaders on strategies to improve Team Member's throughput.

Attends daily Team Leader meetings and provides shift updates, requirements and review safety issues.

Champions Kaizen meetings and supports the company improvement process through active engagement within all committees.

Analyzes and resolves work problems/issues by providing directions or conflict resolution to Team Members.

Conducts Team Member and Team Leader performance evaluations and reviews issues with Human Resources.

Evaluates and reviews Certifications (new and renewals) for Press and Weld Set-Up and makes required recommendations.

Maintains Just in Time manufacturing processes and ensures correct shipments are made to customer.

Develops and reviews standard work charts/procedures to ensure that the process is well defined and that the Team Members have the proper training to perform their job safely and efficiently.

Provides training from orientation to advanced troubleshooting on both weld and press machines.

Recommends Kaizen changes/improvements in working conditions, use of equipment and shop floor efficiencies.

Maintains thorough technical knowledge of all products, production facility capabilities and limitations, product cost and quality standards.

Understands and works to maintain Parts Per Million (PPM) and Kanban issues Per Million (KPM) goals.

Reviews production lines performance daily.

Tracks and controls hourly Team Member overtime.

Conducts daily 5S plant walk throughs to ensure regular 5S is being done.

Completes special reports and other paperwork as required.
ADDITIONAL DESIRABLE SKILLSET
Train-the-trainer certified in L/O/T/O, crane, forklift, accident investigation.

Certified JHSC level 2 and experience supporting JHSC committee.

Advanced Manufacturing experience with respect to time studies, value stream mapping, process improvement, line balancing, risk assessment, project management and work sampling.
QUALIFICATIONS:
Grade 12 Diploma or equivalent GED

Minimum 5-7 years of manufacturing experience with demonstrated supervisory, planning, and organization skills

Proven leadership ability with strong interpersonal and communication skills to carry out programs directed toward fulfillment of business objectives

Knowledge of metal stamping and welding operations

Post-secondary education in engineering or business an asset
SCHEDULE:         Full-Time, Monday - Friday
SHIFT:                   Two (2) week rotational cycle including occasional O/T requirements that may be required during the week and/or on weekends
LENGTH:              Permanent
TRAVEL:               Minimal travel requirements
Qualified applicants interested in joining the TAKUMI STAMPING CANADA INC. Team, are invited to submit their resume and cover letter. 
Please state your SALARY expectations to:
E-mail: 

hrdept@tsi-cn.ca
Please put in subject line of email: "MANUFACTURING SUPERVISOR"
TAKUMI STAMPING CANADA INC. appreciates all responses but only those candidates selected for interviews will be contacted.