| | |
| --- | --- |
| Reference #: | COL01360-4270 |
| Position Type: | Full-time |
| Location: | London, Ontario |
| Date Posted: | Mar 10, 2023 |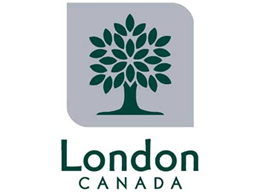 Job Description
Summary of Duties
Reports to the Customer Service Supervisor; performs administrative duties related the issuance of licences. Receives by-law enforcement and property standards complaints and provides administrative support for by-law enforcement and property standards activities.
Work Performed
Responds to public inquiries relating to processing and issuance of a variety of licences at the front counter, by telephone or in writing.
Provide front counter service to the public. Answers general questions concerning the by-laws enforced by the Division and refers specific matters to designated enforcement staff. 
Receives, reviews and processes licence applications received by mail and at front counter.  Ensures applications and forms are complete and signed for approval. 
Updates database records to record applicant information and maintains all records and associated documentation.
Accepts fee payments (cash, cheque, debit, credit card) and issues receipts for same. Records and balances related cash receipts for deposit with the Cashier's Office.
Prepares correspondence, reports and statements related to licensing activities.
Receives complaints and enquiries related to municipal by-laws enforced by the Division and unsafe buildings (by phone, in person and online).  Enters complaint information in database, generates inspection requests and forwards to appropriate inspection staff.
Provides support for by-law enforcement administrative activities including typing and processing order documents; typing, copying and distributing legal action files, accepts fees for private property inspections, typing, copying and distributing documents and forms to register or discharge orders on title, prepares related correspondence and scanning same.
Receives requests for information.  Researches paper files, microfilm, electronic document management system and database to retrieve and copy related documents.
Checks, sorts, files, and scans correspondence and forms. 
Operates standard office equipment including personal computer with a variety of software.
Provides back-up support or assistance for Customer Service Representatives - Permits as required.
Performs related duties as assigned. 
Qualifications/Experience
Secondary school diploma plus six months of a Community College office administration diploma.
Over six months and up to one year of related office experience.
Specialized Training & Licenses
Skills and abilities in the following areas are necessary:
Strong customer service background and experience; effective interpersonal skills; administrative and organizational skills.
Minimum typing speed of 50 w.p.m.
Demonstrated proficiency in word-processing, spreadsheets and various software.
Compensation and Other Information
$36,834 - $53,508 (Level 6)
This position is being filled on a temporary basis for up to 2 years. 
This posting is for 2 positions. 
Current hours of Work: Monday - Friday from 8:30am - 4:30pm
These hours of work are subject to change in accordance with the Collective Agreement and may include evening hours and Saturdays.
NOTE: Applicants may be required to complete a job related test. 
Our hiring process is in accordance with the Mandatory Proof of COVID-19 Vaccination Administrative Policy
As an inclusive employer, we are committed to providing a fully accessible recruitment process. Please contact us at any time during the recruitment process and let us know what accessible supports you may need.
Application Contact Information