| | |
| --- | --- |
| Reference #: | COL00033-610 |
| Position Type: | Full-time |
| Location: | London, Ontario |
| Date Posted: | Nov 20, 2020 |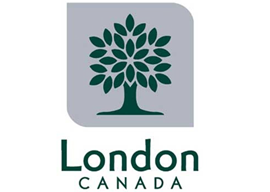 Job Description
Summary of Duties
Reports to the Manager I, Accounting and Reporting, providing statistical and financial information related to budgets and operations of the Community Services Department.
Work Performed
Provides analyses, reconciliations, reports and schedules for Managers I and II, Division Managers, and other Community Services staff as required to monitor budgets and financial operations including preparation of cash flows, variance reporting, systems and procedures and to develop related recommendations.
Supervises staff with regards to invoice verification, processing subsidy claims and statistical reports and approves accounting and data entry documents for processing to the corporate Finance Division.
Assist in planning, coordination and completion of major accounting and reporting functions of the Department.
Reviews financial statements and audit reports submitted, by various Purchase of Service agencies, evaluates the financial aspects and develops recommendations for consideration by the Manager and the respective Division Managers.
Coordinates the preparation and submission of detailed annual, quarterly and periodic provincial and federal subsidy request forms for the Department ensuring available subsidies are maximized.
Coordinates the year end process and prepares analysis and reconciliations to ensure all pertinent expenditures and revenues are included.
Assists Departmental staff in the use of the corporate financial information systems as required to monitor budgets.
Contacts various community agencies, provincial and local authorities with regard to guidelines, subsidies and other regulations and procedures, when necessary.
Performs related duties as assigned.
Qualifications/Experience
Minimum three year college diploma in accounting, OR a degree with completion of modules 1, 2, 3, 4, 5.1, 5.2, 6, 11, and 12 of the CPA PREP program or equivalent.
EXPERIENCE
Two to three years' related experience.
Specialized Training & Licenses
Skills and abilities in the following areas are necessary:
Sound working knowledge of general accounting practices, procedures, and analysis in a computerized accounting environment.
Mathematical aptitude and analytical skills applicable to various financial and accounting functions.
Computer literacy in a Windows environment utilizing Microsoft Office applications with intermediate proficiency in spreadsheet applications.
Familiarity with related City of London programs, policies and procedures governing accounts payable and receivable. Knowledge and demonstrated ability of Corporate values.
Compensation and Other Information
$49,269 - $70,758 (Level 12)
This is a permanent position being filled on a temporary basis for up to 1 year.
Other Information:

Current hours of Work: Monday - Friday from 8:30 a.m. to 4:30 p.m.

These hours of work are subject to change in accordance with the Collective Agreement and may include evening hours and Saturdays.
NOTE: Applicants may be required to complete a job related test.
As an inclusive employer, we are committed to providing a fully accessible recruitment process. Please contact us at any time during the recruitment process and let us know what accessible supports you may need.
Application Contact Information