Job Expired

This posting has expired and applications are no longer being received and this job does not show up on the main job list.
| | |
| --- | --- |
| Reference #: | 21296 |
| Position Type: | Full-time |
| Location: | London, ON |
| Date Posted: | Jan 22, 2021 |
| Experience: | 5 Years |
| Education: | University Degree |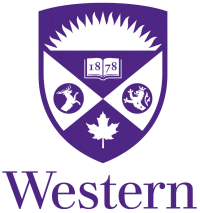 Job Description
Since 1878, Western University has been committed to serving our communities through the pursuit of academic excellence and by providing students, faculty, and community members with life-long opportunities for intellectual, social, and cultural growth. We seek excellent students, faculty, and staff to join us in what has become known as the "Western Experience" - an opportunity to contribute to a better world through the development of new knowledge, new abilities, new connections, and new ways to make a difference.
Western creates, disseminates and applies knowledge for the benefit of society through excellence in teaching, research and scholarship. Western Research provides strategic and administrative support to foster a culture of research excellence that enhances Western University's profile on the global stage. We support our scholars through collaboration, communication and service. Western Research supports a broad definition of research, including discovery, innovation, creativity, and artistic works.
The Administrative Coordinator provides administrative and logistical support to the Vice-President, Research to ensure that their time and efforts are focused on priorities that require their direct oversight. The incumbent will review and evaluate requests, inquiries and issues directed to the Vice-President, and will either respond, refer to another resource, or escalate to the Vice-President as appropriate. The Administrative Coordinator will independently determine the importance of requested meetings, and manage the Vice-President's and Executive Director, Western Research's calendar to ensure their time and attention is directed toward priority issues. The incumbent will coordinate event logistics and arrangements for research events and high profile meetings as required, and maintain confidential contact lists and related information. The Administrative Coordinator will draft correspondence and liaise with a variety of stakeholders to focus the Vice-President's time on final reviews, approvals and the establishment of action plans.
Education:
- Undergraduate Degree in Business Administration or other related field
Experience:
- 5 years administrative experience supporting a senior leader in a large, complex office environment
- Experience providing administrative support in a research environment is preferred
Knowledge, Skills & Abilities:
- Knowledge of general office procedures and with best practices for assessing, developing and implementing new business processes and procedures
- In-depth knowledge of best practices for handling sensitive and confidential information and with best practices in records maintenance
- Familiarity with event management techniques and tools and with project management methodologies
- Communication skills to clearly express ideas in an objective manner, write clearly, and adapt communication style to suit the situation and audience
- Ability to work in a manner that models best practices in confidentiality standards
- Client service skills with an ability to apply tact and diplomacy when dealing with sensitive issues and a range of personalities, motives and interests
- Detail-oriented with an ability to function and process information with high levels of accuracy
- Commitment to ongoing professional development with a desire to take on new challenges
- Ability to remain highly motivated, resilient, innovative, and collaborative when faced with challenges
- Intermediate computer skills in Microsoft Office Suite (Word, Excel, PowerPoint, Outlook)
- Possess a reputation for resourcefulness with a strong sense of accountability and initiative
- Influential interpersonal skills that build positive and strong relationships at all levels of the organization
- Organizational skills to manage multiple assignments that are accurate and thorough, sometimes of a complex nature or involving competing priorities
- Problem solving skills with a sense of urgency in resolving issues and getting tasks completed
- Ability to work independently and effectively as a member of the team to achieve department goals
- Familiarity with University policies and procedures preferred
Interested applicants are asked to visit: https://recruit.uwo.ca to apply online to job reference #21296, by midnight on February 4, 2021.
The University invites applications from all qualified individuals. Western is committed to employment equity and diversity in the workplace and welcomes applications from women, members of racialized groups/visible minorities, Aboriginal persons, persons with disabilities, persons of any sexual orientation, and persons of any gender identity or gender expression.
Accommodations are available for applicants with disabilities throughout the recruitment process. If you require accommodations for interviews or other meetings, please contact Human Resources at hrhelp@uwo.ca or phone 519-661-2194.