| | |
| --- | --- |
| Reference #: | 26637 |
| Position Type: | Contract |
| Location: | London, ON |
| Date Posted: | May 13, 2022 |
| Experience: | 5 Years |
| Education: | University Degree |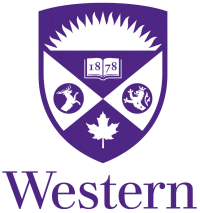 Job Description
Classification & Regular Hours
Hours per Week: 35
Salary Grade: 14
Please note, this is a wholly grant-funded temporary full-time position covering a leave of absence, with an expected end date of December 31, 2023. Secondments are welcome.
About Western
Since 1878, Western University has been committed to serving our communities through the pursuit of academic excellence and by providing students, faculty, and community members with life-long opportunities for intellectual, social, and cultural growth. We seek excellent students, faculty, and staff to join us in what has become known as the "Western Experience" - an opportunity to contribute to a better world through the development of new knowledge, new abilities, new connections, and new ways to make a difference.
About Us
Western ranks as one of Canada's top research-intensive universities. From fundamental to applied discovery, its researchers advance knowledge that provides tangible benefits for the economic, social, health and cultural development of citizens in London, in Canada and around the world. While the University has achieved acclaim for research in a full complement of disciplines, it has identified signature areas in which global-scale clusters of research excellence have been established, including Neuroscience/Brain & Mind.
Responsibilities
The Communications Specialist will work in collaboration with the Executive Director, the BrainsCAN team, Western Communications, and Research Western to determine the direction of communications and marketing strategies for BrainsCAN and to distill complex scientific information into compelling and accurate language and diverse formats to assist in partnership development. The role will manage the development, implementation, monitoring and assessment of a broad range of communications and marketing initiatives, with a goal of building and promoting BrainsCAN's brand, reputation, and an awareness of research initiatives, locally, nationally, and internationally. The role will work to promote engaging science content that drives awareness and understanding, activates influence and support from a range of stakeholders, including prospective funders and partners, opinion formers, policy makers, the research community, media, pharma and the public.
The Communications Specialist will also develop relationships with external partners and specialist media to deliver communications with impact and reach, determining the most effective communications and marketing programs and initiatives to implement in order to achieve strategic outcomes, and will provide advice on related matters. The role will protect, promote, and enhance the reputation of BrainsCAN, the University and its people by effectively managing communications strategies, generating positive news and media coverage of the University, and ensuring adherence with University communication and branding policies and guidelines. In addition, the Communications Specialist will lead and oversee a variety of events within BrainsCAN, with different purposes, audiences and content.
Qualifications
Education:
- Undergraduate Degree in Communications, Public Relations, Journalism or related program
- Master's degree in a relevant branch of Biosciences would be an asset
- Certificate in public relations, marketing or graphic design preferred
- International Association of Business Communicators Designation completed or in progress preferred
- Completion of or working towards Project Management Professional (PMP) certification preferred
Experience:
- 5 years of experience leading and implementing strategic communications plans with responsibility for managing projects and developing creative, persuasive and effective scientific communications in an academic or health care environment
- 5 years of digital communications experience including using website, intranet and social media channels
- 2 years of experience writing Neuro-related articles and other content for a non-scientist audience with experience writing and editing original articles about scientific research for a specialist audience preferred
- Experience publicly communicating about science in online news resources (such as 'The Conversation' or similar) preferred
Knowledge, Skills & Abilities:
- In-depth knowledge of e-communication tools including website and graphic design principles and with social media platforms relevant to internal and external stakeholders
- Knowledge of theory and best practices in media relations and public affairs and with marketing trends and best practices
- In-depth knowledge of principles of writing, including grammar and style, argument, and coherence with attention to detail, proofreading abilities and an excellent command of the English language
- Confident communicator with excellent oral and written communication skills and proven experience of translating complex scientific information for a lay audience
- Project management skills to manage multiple projects simultaneously from conception to completion within tightly prescribed timelines
- Intermediate computer skills in Microsoft Office (Word, Excel, PowerPoint), with the ability to learn and use relevant software (web-based content management systems, WordPress, Google Drive, Adobe Creative Suite/InDesign, basic photography skills and use of Photoshop, file management and transfer systems) that achieves required outcomes and is in line with best practices
- Ability to analyze metrics and consider past communications to craft engaging written communications using social media or other appropriate channels
- Ability to apply creativity and recommend strategies for engagement initiatives in response to cultural and social trends, and to use a non-prescriptive approach in marketing and communications initiatives
- Critical thinking and analytical skills to assess complex higher education issues of concern to stakeholders, including the media, the public, and prospective donors
- Demonstrated intercultural competency and knowledge of cross-cultural research and work practices
- Ability to quickly re-allocate resources and adjust priorities in response to unexpected events or changing circumstances
Interested applicants are asked to visit

https://recruit.uwo.ca

for further information and to apply online referencing job #26637 by midnight on May 26, 2022
Western Values Diversity
The University invites applications from all qualified individuals. Western is committed to employment equity and diversity in the workplace and welcomes applications from women, members of racialized groups/visible minorities, Indigenous persons, persons with disabilities, persons of any sexual orientation, and persons of any gender identity or gender expression.
Accommodations are available for applicants with disabilities throughout the recruitment process. If you require accommodations for interviews or other meetings, please contact Human Resources at hrhelp@uwo.ca or phone 519-661-2194.
Please Note:
Effective September 7, 2021, all employees and visitors to campus are required to comply with Western's COVID-19 Vaccination Policy.
We thank all applicants for their interest; however, only those chosen for an interview will be contacted.