| | |
| --- | --- |
| Reference #: | COL01102-3391 |
| Position Type: | Full-time |
| Location: | London, Ontario |
| Date Posted: | Sep 19, 2022 |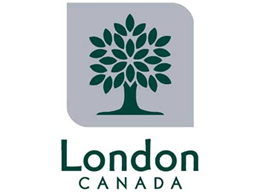 Job Description
Summary of Duties
Reports to the Manager IV, Realty Services. Negotiates for the acquisition, disposal and leasing of City-owned or controlled property. Prepares appraisals of properties the City needs to acquire for capital projects and any municipal purpose.
Work Performed
Negotiates with property owners, legal representatives and independent advocates for the acquisition or disposal of property for any municipal purpose, including capital projects.
Negotiates land exchange agreements with property owners and legal representatives for various municipal purposes.
Provides land acquisition cost estimates for capital project budgets.

Prepares, comprehensive appraisals of all types of property using standardized appraisal techniques including the inspection of various types of property.
Negotiates license and lease agreements, including encroachment agreements, affecting City-owned or controlled property.
Drafts legal documents including purchase and sale agreements, concerning the acquisition, disposal, leasing or licensing of City-owned property.
Drafts reports for submission to the Manager IV of Realty Services, and Senior Management concerning all types of property matters.
Provides analysis and opinions of independent appraisals prepared for the City.
Assembles and analyses land sale data and maintains information from various sources on real estate transactions in the City.
Assists in the maintenance and rental of inventory of City-owned or controlled property, including being "on call" to tenants through a pager while the Property Coordinator position is vacant during vacations.
Accommodates internments at municipally owned cemeteries as required.

Prepares eviction notices, contacts the "Sheriff "on enforcement issues and attends the Rental Tribunal Hearings when necessary.
Communicates with and provides advice to other Civic Departments concerning matters related to the acquisition, disposal or leasing of City-owned property.
Responds to inquiries from municipal staff including Senior Management, concerning property related matters.
Responds to inquiries from City Councilors regarding City-owned or controlled property and cost estimates of various types of land.
Responds to public inquiries about City owned or controlled property.
Performs related duties as assigned.
Qualifications/Experience
University Degree in a related field such as Business/Economics, Commerce (with a specialization in housing), Geography, Urban Planning or Development.
Four years of related experience.
Specialized Training & Licenses
Skills and abilities in the following areas are necessary:
Valid Driver's License - Class G.
Membership in the Appraisal Institute of Canada and/or International Right of Way Association or other related appraisal/negotiation program or significant additional training and education towards such designations.
Compensation Range
$55,175 - $80,171
Other Information
Hours of Work: Monday to Friday 8:30 a.m. - 4:30 p.m.
These hours of work are subject to change in accordance with the Collective Agreement and may include evening hours and Saturdays.
Note: Applicants may be required to complete a job related test.
Application Contact Information