Job Expired

This posting has expired and applications are no longer being received and this job does not show up on the main job list.
| | |
| --- | --- |
| Reference #: | COL01406-4393 |
| Position Type: | Full-time |
| Location: | London, Ontario |
| Date Posted: | Mar 29, 2023 |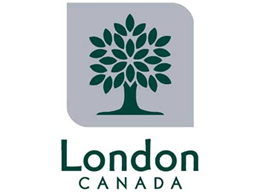 Job Description
Summary of Duties
Reports to Manager(s) or designate. Based on a defined set of criteria, determines initial and continuing eligibility for persons in receipt of Community Support Programs (Child Care Fee Subsidy, Discretionary Benefits). Completes necessary supporting documentation. Services offered in English or French as requested by client.
Work Performed
Interviews applicants for assistance for Child Care Fee Subsidy and Discretionary Benefits.
Completes all necessary Provincial and Municipal forms in compliance with regulations and guidelines.
Maintains knowledge of relevant legislation such as sections of the Day Nurseries Act, the Ontario Works Act and the Ontario Disability Support Program Act, applicable regulations, supplements and guidelines, municipal policies and business practices and community resources.
Based on a defined set of criteria, reviews and assesses income, assets and other predefined information to establish initial and continuing program eligibility and issues program specific financial assistance.
Ensures proper documentation is received, reviewed and recorded to verify initial and 
ongoing eligibility of clients for Child Care and/or Discretionary Benefits Program funding in accordance with defined legislation and guidelines. Processes all necessary computer and file documentation.
Monitors caseload to determine ongoing program eligibility, updates and documents files and takes appropriate action.
Communicates with clients and/or their representatives regarding eligibility and entitlement.
Organizes and maintains client files.
Provides referral information regarding other social services in the community.
Compiles statistical data and gathers information internally and externally as required.
Performs various administrative functions including scheduling appointments, processing and reconciling invoices, maintaining client files and processing recoveries and overpayments.
Operates standard office equipment.
Performs related duties as assigned
Qualifications/Experience
QUALIFICATIONS:
Completion of the Human Services Foundation Certificate (one year program) or equivalent.
Written and oral proficiency in both official languages (English and French)

EXPERIENCE:
Six months of related experience is required.
Specialized Training & Licenses
Skills and abilities in the following areas are necessary:
Demonstrated proficiency in word processing, spreadsheets and various software packages.
Excellent verbal and written communication skills
Compensation Range
$38,822 - $56,836 (Level 7)
This position is being filled on a permanent full-time basis. 
This posting is for 1 position.
Other Information
Current hours of Work: Monday - Friday from 8:30 a.m. to 4:30 p.m.
These hours of work are subject to change in accordance with the Collective Agreement and may include evening hours and Saturdays.
NOTE: Applicants may be required to complete a job related test.
Application Contact Information