| | |
| --- | --- |
| Position Type: | Full-time |
| Location: | St. Thomas, ON |
| Date Posted: | Feb 08, 2021 |
| Experience: | 3 Years |
| Education: | College Diploma (2 years) |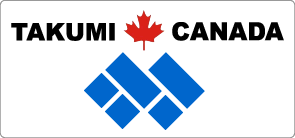 Job Description
JOB TITLE:
Production Control Specialist
ABOUT US:
We are a climate controlled Japanese Automotive Parts Manufacturer in the St. Thomas, ON region and are seeking a highly motivated, energetic, and qualified Production Control Specialist to assist and support the Team with all production control related activity inside the facility and also at suppliers and customers as required.
WHAT WE OFFER:
Comprehensive extended group benefits plan (Medical / Dental / Paramedical / STD / Life Insurance)

Matching group RRSP plan with 3% company match of gross earnings

Annually evaluated company bonus

Training and development opportunities

Climate controlled working environment
ESSENTIAL FUNCTIONS:
Ensures that orders are processed, prepared and staged on time

Works at establishing, contributing and maintaining a high departmental standard

Monitors the daily schedule and take measures as necessary to meet customer expectations

Coordinates with all departments on service, trial and pre-SOP orders

Ensures ASN's are sent on time, and all other relevant documentation is submitted to the Customer

Assist with the invoicing process through the reconciliation of all shipments made and subsequent error resolution process on a daily/monthly basis

Coordinates all build out activity (receive forecasts from customers, provide detailed information to the rest of the plant)

Coordinates all packaging requirements with customer (Returns management, New model, ECI change, QPC change, etc).

Ensures there is a sufficient supply of packaging throughout the plant.

Contributes to the continuous improvements of the plant by suggesting, developing and implementing kaizens

Coordinates all QPC change related activities with customers and/or suppliers. Work closely with Mfg., QA, and Eng. to ensure all customer QPC change requests are acceptable prior to giving customer approval.

Assists with investigation, counter measure and training whenever there is an internal or external problem

Responsible for inventory control of all surface treatment parts, managing accuracy and flow through FG and MFG

Leads and supervises the PC Administrators ensuring they are meeting and executing their required daily tasks. Provides on the spot coaching and provides recursive training as necessary.

Evaluates the daily PC condition and work closely with the PC Group Leader and Supervisor to establish action plans to achieve daily targets.

Jointly responsible (along with the PC GL and Sup) to plan, create and coordinate cross functional training plans to support all activities in the PC Dept.

Conducts daily audits of PC procedures and processes

Responsible for creating/maintaining all custom documents for international customers

Assists with the coordination of all courier shipments

Communicates with customers on a regular basis and maintain a high level of correspondence

Controls special assignments and work productivity

Assists the Manufacturing Department as required

Assists with performing Team Member evaluations

Reviews customer web portals on a daily basis

Maintains a high level 4-S condition
QUALIFICATIONS:
Minimum 3 to 5 years experience in a Manufacturing/Production Control related role

Post-Secondary diploma/degree in the supply chain management field preferred

Must have intermediate knowledge and familiarity with Microsoft Office

Familiarity with automotive regulatory requirements

Demonstrated materials related experience with an understanding of the MRP system and customer EDI

Good product knowledge and focus on Customer ordering patterns

Experience with controlled documents / records

Proven leadership and strong interpersonal / communication skills to carry out programs directed to the fulfillment of business objectives

Commitment, adaptability, and ability to effectively manage multiple tasks

Possesses excellent time management, multi-tasking, organizational, and prioritization skills to effectively provide departmental support
Qualified applicants interested in joining the TAKUMI STAMPING CANADA INC. Team, are invited to submit their resume and cover letter.
Please state your SALARY expectations to:
E-mail:

hrdept@tsi-cn.ca
Please put in subject line of email: "PRODUCTION CONTROL SPECIALIST"
TAKUMI STAMPING CANADA INC. appreciates all responses but only those candidates selected for interviews will be contacted.