| | |
| --- | --- |
| Reference #: | COL01247-4027 |
| Position Type: | Full-time |
| Location: | London, Ontario |
| Date Posted: | Jan 20, 2023 |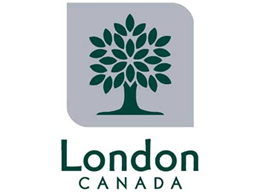 Job Description
Summary of Duties
Works under the direction of the Supervisor or designate.  Performs a variety of duties related to the construction, repair and maintenance of municipal infrastructure, services, facilities and City owned properties, parks and open spaces (i.e. parks, roads, landfills, etc).
Work Performed
Temporary Labourers on the Waste Collection Team have a valid DZ driver's license. They operate and load vehicles with garbage and yard waste and transport it back to the landfill in a safe manner. 
In addition, they may also perform duties of a physical nature such as hand digging, shoveling and raking.  Installs and removes fencing and barricades, breaks and loads concrete, asphalt and granular materials, loads and unloads materials and equipment, clean buildings, properties and road sides.  Washes and paints walls, cleans and paints steel, pipes, railings, fence posts and fences.
Performs minor landscaping duties such as seeding and sodding utility cuts and damaged City property.
Periodically performs flag person activities and sets up appropriate traffic control plans.
Uses and assists with hand and power tools and equipment to facilitate or perform the above activities such as shovels, picks, brooms, rakes, mops, plate tampers, attachments for air compressor, drills, pumps, vibratory rollers, log splitter, post hole auger, hand-held concrete saw, walk behind line painter, crow bars and paint brush.
Qualifications/Experience
Successful completion of Grade 12 in the Province of Ontario or equivalent.
Specialized Training & Licenses
Valid DZ Driver's Licence


Basic knowledge of maintenance operations and ability to work in a crew environment.


Working knowledge of the Occupational Health and Safety Act.


Ability to obtain First Aid/CPR Certificate.


Compensation and Other Information
MORE ABOUT THESE POSITIONS:
These are full-time positions which consist of 40 hours per week.


These are temporary positions that are up to 26 weeks in duration.


Standard hours are 7 a.m. – 3 p.m., Monday to Friday.  


Rate of pay is $27.07/hour + 4% in lieu of vacation


NOTE: Applicants selected for an interview will be required to submit the following:
Copy of Grade 12 diploma/transcripts or equivalent


Up-to-date Drivers Abstract


Current Police Records Check


Three work related references (names, phone numbers and emails)


If you do not have a DZ driver's licence, please apply for our Temporary Labourer (Various Positions ) posting.
Our hiring process is in accordance with the Mandatory Proof of COVID-19 Vaccination Administrative Policy
As an inclusive employer, we are committed to providing a fully accessible recruitment process. Please contact us at any time during the recruitment process and let us know what accessible supports you may need.
Application Contact Information